The Maryland Center for Developmental Disabilities (MCDD) recently hosted its second intern from Project SEARCH at Kennedy Krieger Institute. While the coronavirus pandemic brings challenges to the workplace, Project SEARCH programs are now held online, and so are many of its internship sites. 
The MCDD interviewed two candidates from Project SEARCH for this internship round and extended an offer to Griffin Clabaugh-Bareford.
During his time with the MCDD, Clabaugh-Bareford was responsible for a variety of tasks. He assisted the MCDD in entering data into its web-based data management system, identified and researched facts about Disability Employment Awareness Month, and facilitated a cultural diversity activity at the MCDD's monthly leadership meeting.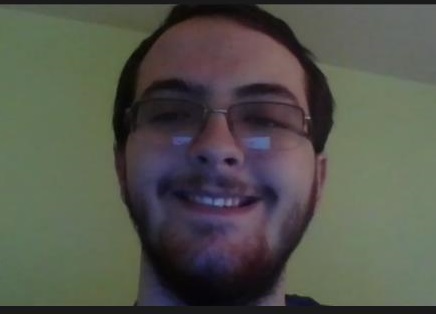 "Griffin is a huge help to our team," says MCDD's program coordinator, Megan Meck. "He has an amazing work ethic and an eagerness to complete any task assigned to him."
"I like doing the work that the MCDD gives me," Clabaugh-Bareford says. "I enjoy plugging in data and the MCDD group meetings. I also enjoy the fun and friendly staff. That makes things even more enjoyable."
Clabaugh-Bareford also attended Project STIR trainings during his time with the MCDD. "I really enjoyed their presentation. My favorite part was the presenters themselves; I enjoyed their calm nature. What they had to say was informative. I learned that people who are independent still need help once in a while, as everyone usually does. I would most certainly like to attend another one of these STIR meetings. They are incredibly fascinating."
Clabaugh-Bareford's first of three integrated worksite rotations with Project SEARCH at Kennedy Krieger Institute ended in late December. After that, he moved on to another internship site to gain additional hands-on job training and employability skills.
The MCDD is enthusiastic about its continued partnership with Project SEARCH at Kennedy Krieger Institute, and plans to stay involved for many years to come. The program is in its third year and is one of 14 Project SEARCH sites across Maryland.