For decades, medicine offered little hope to patients with rare genetic diseases like torsion dystonia and adrenoleukodystrophy.
There were too few patients with any one rare disease to be able to study it thoroughly, and it wasn't always possible to tell what disease a patient had. But this was just the sort of challenge for Dr. S. Ali Fatemi and members of Kennedy Krieger's neurogenetics research team to take on.
As genetic testing became cheaper, faster and more accurate, Dr. Fatemi, a pediatric neurologist, saw it as the key to solving his patients' medical mysteries.
"If we can nail a disease down to its molecular problem"—at the DNA level—"we can treat patients in a better, more precise way than if we were trying to treat something nonspecific, like a disability," says Dr. Fatemi, who directs Kennedy Krieger Institute's Division of Neurogenetics and Moser Center for Leukodystrophies.
Leukodystrophies are genetic diseases affecting the brain, spinal cord and, often, peripheral nerves. Each type of leukodystrophy is caused by a specific gene mutation leading to abnormal development or destruction of the myelin sheath—a protective layer of fat that insulates nerve fibers. The children Dr. Fatemi sees have sometimes gone for years without a correct diagnosis.
Their parents wonder if there's any hope. Dr. Fatemi and his colleagues don't just hold out hope. They study their patients' DNA and find out what's going on.
"When you look at the genes, you'll discover the disease," he says. "Maybe it'll be one we know of, and then maybe we can treat it. Or, maybe it'll be a new one," and he and his colleagues will work on finding a treatment. In the last five years, they've discovered six new diseases by looking at DNA.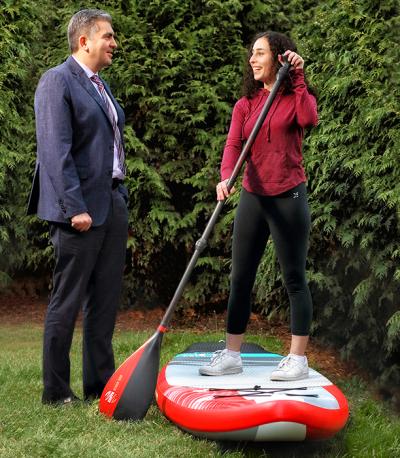 Diagnose Correctly, Then Treat
Five and a half years ago, Andrea, now a teenager, landed in Dr. Fatemi's clinic with what she'd been told by another neurologist was a conversion disorder.
For the previous two years, her ability to walk had progressively worsened, her left leg bowing outward because her left foot wouldn't rest flat on the floor. She'd been advised against medical treatment because, she was told by her doctor at the time, the condition was all in her head, her mother says.
Unconvinced, Andrea's mother took her to Kennedy Krieger. There, they met with Dr. Fatemi and Julie Cohen, a genetic counselor with Kennedy Krieger's Division of Neurogenetics.
Cohen and Dr. Fatemi took into consideration Andrea's age, symptoms and ancestry, and suspected that a heritable DNA mutation was the real cause of her mobility difficulties. The mutation, which can be traced back more than 300 years to the central European Jewish community, causes a type of torsion dystonia called DYT1, usually treatable if caught early. A DNA test confirmed the diagnosis.
By narrowing down the possibilities, focusing on the DNA and getting to the bottom of Andrea's situation," Dr. Fatemi explains, "we were able to identify the correct treatment for her.
Patients with DYT1 improve dramatically with deep brain stimulation, a surgical procedure. Other forms of dystonia don't respond to this type of intervention. Just days after undergoing the procedure, Andrea was walking again. Within a few months, she was running, stand-up paddleboarding and—her favorite activity—horseback riding.
She occasionally sees doctors at Kennedy Krieger for follow-up. "I know Dr. Fatemi sees my daughter as his patient for life, because whenever she needs him, he is very supportive and is always there to help her with her medical condition," Andrea's mother says. "Dr. Fatemi never gives up on her."
ALD as a Model for Treating Rare Diseases
Not much used to be known about adrenoleukodystrophy, also known as ALD. But thanks to the work of Kennedy Krieger neurology research associate Ann Moser, her late husband Dr. Hugo W. Moser, and the current Moser Center team, the center has become a mecca for ALD research, housing the world's largest clinical database and biorepository for ALD. Now, of all the rare genetic diseases we know about, Dr. Fatemi says, ALD is one of the best-studied.
In the coming year, Kennedy Krieger will participate in three trials for new drugs targeting ALD, and it will be "a  prominent—possibly a lead—site for these trials," thanks to the Moser Center's extensive experience in working with ALD. For patients with rare diseases, trials are often the only way to receive any sort of treatment.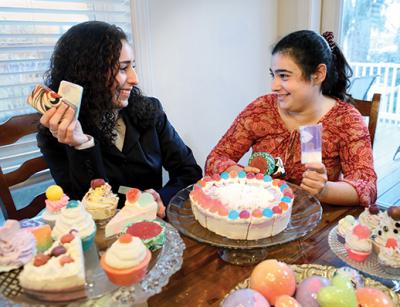 The ALD model—studying a disease in depth through basic laboratory and clinical research, collecting a vast repository of information and biological specimens, sharing information with other research centers across the country and around the world, and participating in clinical trials for new drugs—is one that Dr. Fatemi wants to see applied to other rare diseases, like fragile X and Rett syndromes. Only a few other research hospitals in the world follow this approach because it requires a lot of resources, he says.
Dr. Fatemi currently focuses on ALD and LBSL—short for leukoencephalopathy with brainstem and spinal cord involvement and lactate elevation. LBSL is a newly discovered leukodystrophy not currently studied by any other center in the world. "We decided to study it since it is a potentially treatable disorder," Dr. Fatemi has found.
As for ALD, "It's the most common type of leukodystrophy, and perhaps the most devastating one," he explains.
"Imagine a perfectly healthy boy who dies within two years of diagnosis. It is hard not to cry every single time we have a conversation with the family of a newly-diagnosed child," he says. "It is heartbreaking."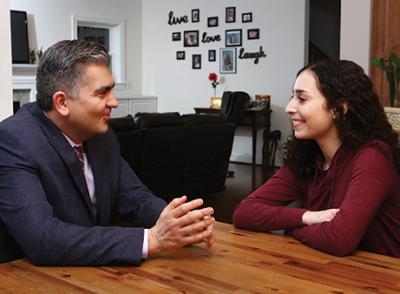 Go Big and Conquer
Identifying a rare disease and determining potential treatments for it is painstaking work, but it means everything—life itself—to Dr. Fatemi's patients. Sometimes, the treatments they and other rare disease researchers find for one disease turn out to be useful in treating other diseases—both rare and common—like cerebral palsy, Dr. Fatemi says.
The trick, he points out, is that you need to have a lot of patients to study—more than he can find in just the mid-Atlantic area. Collaborating with centers around the world to have a larger sample size to study and using mobile, wearable technologies to collect information about patients living far away from clinics is "the next new thing," he says.
His vision is a worldwide network of doctors and researchers for every rare disease, like ALD Connect—a global ALD consortium he helped found a few years ago between Kennedy Krieger and several research universities across the world to share information on ALD.
Some might find this a daunting task, but not Dr. Fatemi and his team. It may take a world's worth of research just to halt or cure one child's disease, but when that child starts living a typical life—walking, laughing, going to school, growing up—he and his colleagues know they're headed in the right direction.
To learn more about the Moser Center for Leukodystrophies, visit its webpage at KennedyKrieger.org/MoserCenter.