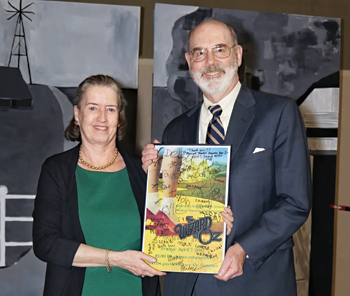 Music has always been important to Nancy and Preston Athey. They sing in their church choir, Preston plays the piano, and Nancy is a former board member of a local music organization.
 They also seek out ways in which to support music through philanthropy—in particular, funding "things that just aren't in the budget," Preston says. In 2017, they funded the production of Kennedy Krieger High School's first musical, "The Wizard of Oz," along with music programming at each Kennedy Krieger school—all seven locations. This past school year, they funded the high school's performance of "Beauty and the Beast," improvements to the stage at the Institute's Montgomery County school, and the music therapy program at Kennedy Krieger's Fairmount school.
"With the musical, the kids could have something to put their hearts and souls into."

– Preston Athey
"Our motivation for donating comes entirely out of our love for music," Nancy says, "and our understanding of what music can do for the mind and spirit."
A couple of years ago, at a philanthropy information session hosted by Kennedy Krieger, the Atheys learned that music teachers and therapists at the Institute's schools and school programs had compiled a sizable wish list of supplies and opportunities they hoped to offer to students.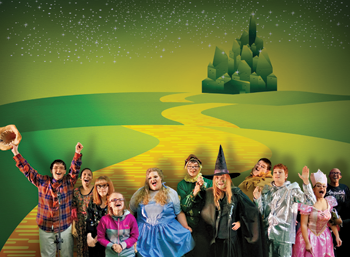 For example, teachers needed to rent props, costumes, lighting, sets and more to put on the musical. One of the schools needed a new upright piano. An interactive music system would allow students of all abilities to create their own music.
The Atheys, who live in the Baltimore area, were thrilled to learn they could combine their passion for music with their heartfelt desire to help children. When they looked at the list, Preston says, "we decided to fund it all! We wanted the children to have as much exposure to music as possible."
At "The Wizard of Oz" musical, "We laughed and cried the whole way through," Nancy says. Knowing it was much more of a challenge for the students to act and sing than it would have been for students at a typical high school, Preston adds, "We found the entire performance to be truly inspirational."
Visit KennedyKrieger.org/SchoolPrograms to learn more about the Institute's educational offerings.