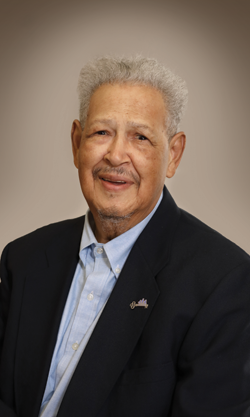 Jesse Brown had always looked up to John F. Kennedy, so after Kennedy's death, he started thinking about what he could do to honor the late president's memory.
A colleague at the U.S. Army's Fort Meade in Maryland, where Jesse worked for 32 years as a medical technologist before retiring in 1993, suggested Jesse consider donating to Kennedy Krieger Institute, which had recently changed its name from Children's Rehabilitation Institute to Kennedy Institute to honor President Kennedy's support for developmental disabilities research. In 1973, Jesse made his first donation to the Institute, in the amount of $5.
Since then, Jesse—who grew up on a farm in rural Virginia, served in the U.S. Air Force, and spent 16 years earning his degree at Morgan State University, working while attending school part time—has donated to the Institute every year. He's also established an endowment fund at the Institute to support ongoing research, and has named the Institute in his will, ensuring his legacy will continue to impact Institute patients and their families in perpetuity.
Jesse's donations align closely with his career, which he dedicated to finding more efficient tests for sickle cell anemia, the most common—and often most severe— kind of sickle cell disease. Much of Jesse's work involved laboratory research and writing scientific journal articles.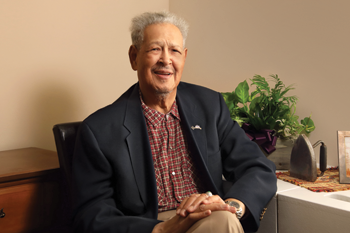 Thanks to scientific advances made in studying and treating sickle cell disease over the past few decades, Jesse has seen the lifespan of children with the disease increase, and the quality of their lives improve. He hopes research on other diseases and disorders will do the same thing for many more children, and in this, he believes Kennedy Krieger is a leader.
"With the right resources," Jesse says, "Kennedy Krieger can continue to do the important work it's been doing all along to help these children."
Note: Mr. Brown passed away in 2019, but his legacy to support the children and families at Kennedy Krieger endures.  
Visit KennedyKrieger.org/SCD to learn more about Kennedy Krieger's Sickle Cell Neurodevelopmental Clinic