The African-American and Black Family Advisory Board (AAFAB) includes parent advisors, community leaders and medical professionals. Its mission is to assist the SPARK for Autism at Kennedy Krieger team in its efforts better reach communities of color, who are typically underrepresented in autism spectrum disorder research.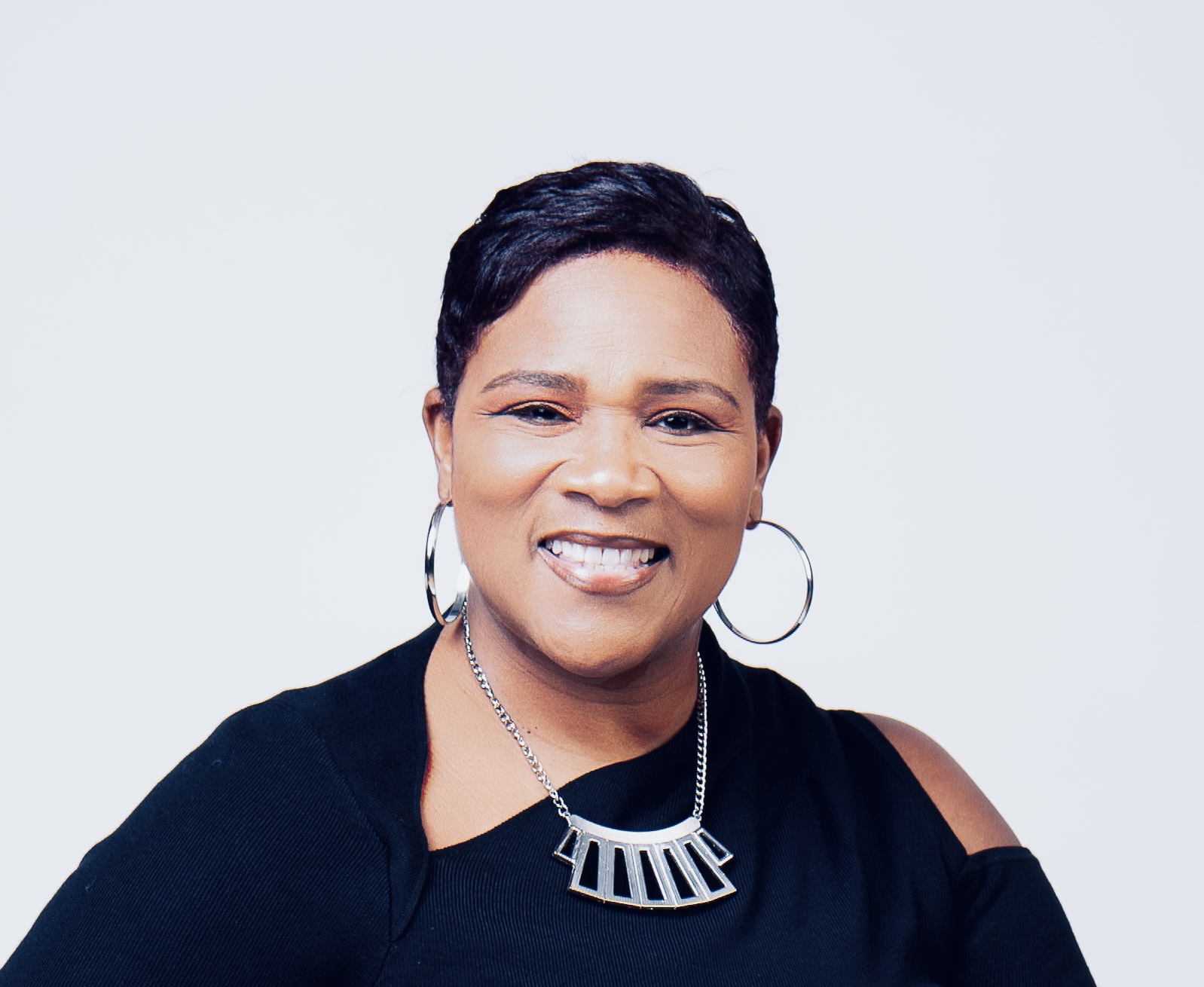 Eva Queen, Diversity, Equity, Inclusion Outreach Coordinator
Eva has returned to the Center for Autism and Related Disorders after briefly leaving in 2017. As the DEI outreach coordinator, Eva is excited to help grow CARDS's community partnerships, build meaningful relationships with the local community, and spread information about why it is important that research is inclusive and diverse
---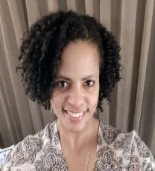 Graciella (Chella) Drew, MA Ed., Community Leader/Advisor
Educational Trainer & Consultant; Wellness Coach, Chella Drew is a licensed trainer in Restorative Practices, providing training and/or consulting in multiple urban and suburban school districts throughout the United States. She serves as an instructor/trainer/coach for multiple organizations, including the International Institute for Restorative Practices (IIRP) and the Baltimore Curriculum Project (BCP), and supports a variety of professionals in learning how to implement Restorative Practices with their staff, students and community members.
Chella is also a certified Dream-Builder Coach, inspiring and empowering all those who are drawn to her to live their highest vision in the context of love and joy. Her passion is teaching clients to unlock their true potential and live a life they LOVE living! As a sought after Wellness Coach and professional speaker, Chella offers inspiring workshops to audiences around the country, as well as transformational in-depth coaching programs that help clients achieve new heights of success, meaning, and spiritual aliveness.
Chella offers over 28 years of experience working with educators and entrepreneurs, helping them build their dreams, accelerate their results, and create richer, more fulfilling lives and communities. She has a wealth of experience in lesson planning, differentiating instruction, developing and implementing behavior plans, facilitating restorative circles and conferences, facilitating social skills groups for students, developing and facilitating parent workshops, planning and implementing professional development for educational staff, and offering meaningful workshops for self-care and wellness.
Chella Drew has a passion for educating youth and adults about the power of positive relationships in creating change in one's life, in schools, workplaces, and communities, and holds a firm belief that every person can improve if given the proper support and resources. She has Bachelor's degree in Psychology from James Madison University and a Master's degree in Education and Human Development from George Washington University.
---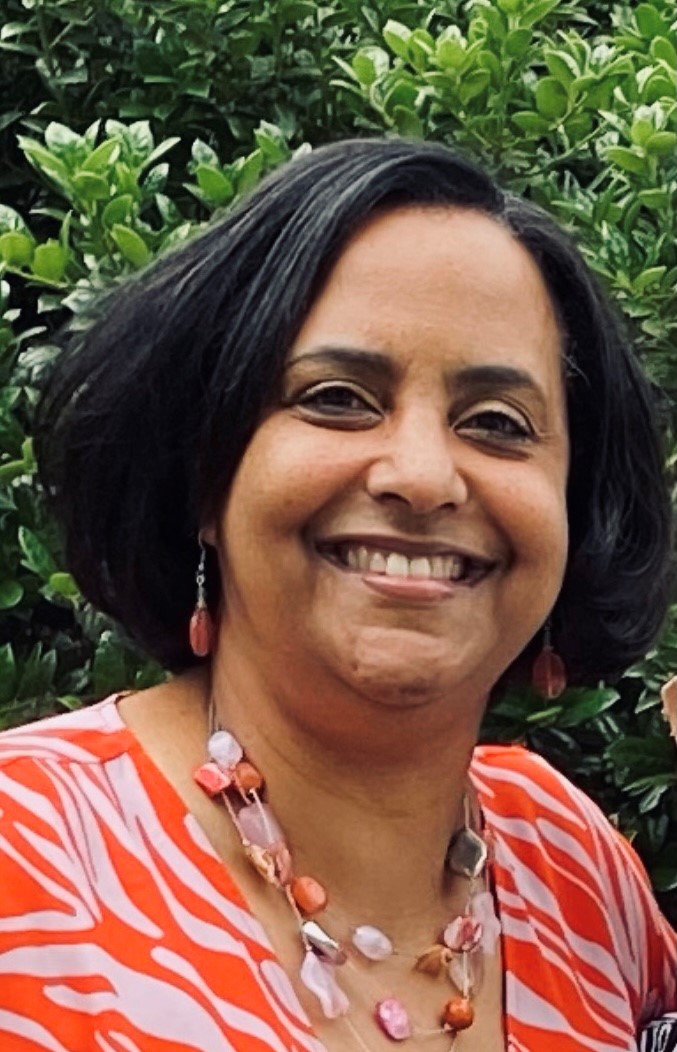 Erin R. Drew, MD, Community Leader/Advisor
Dr. Erin Drew, is a Scientific Director for the US Respiratory Division of GlaxoSmithKline (GSK) pharmaceutical company. She taught high school Physics and Chemistry after earning her Bachelor of Science degree from Howard University in Washington, DC. Dr. Drew earned her medical degree and completed her Pediatric residency at the University of Maryland Medical System in Baltimore, Maryland. Prior to joining GSK, Dr. Drew practiced General Pediatrics for 10 years in Baltimore, Maryland.
During her years at GSK, Dr. Drew has supported numerous launches, served as the lead on Global and US Medical projects, led training and has been the primary speaker and scientific support for the Respiratory and Immunology MSL teams across 5 states. She develops and maintains relationships with Key External Experts, as well as Clinical Investigators bringing key insights to the Medical and Commercial teams. She currently provides scientific support, develops and executes on strategies for a biologic product that treats severe eosinophilic asthma, nasal polyps and two rare eosinophilic diseases.
---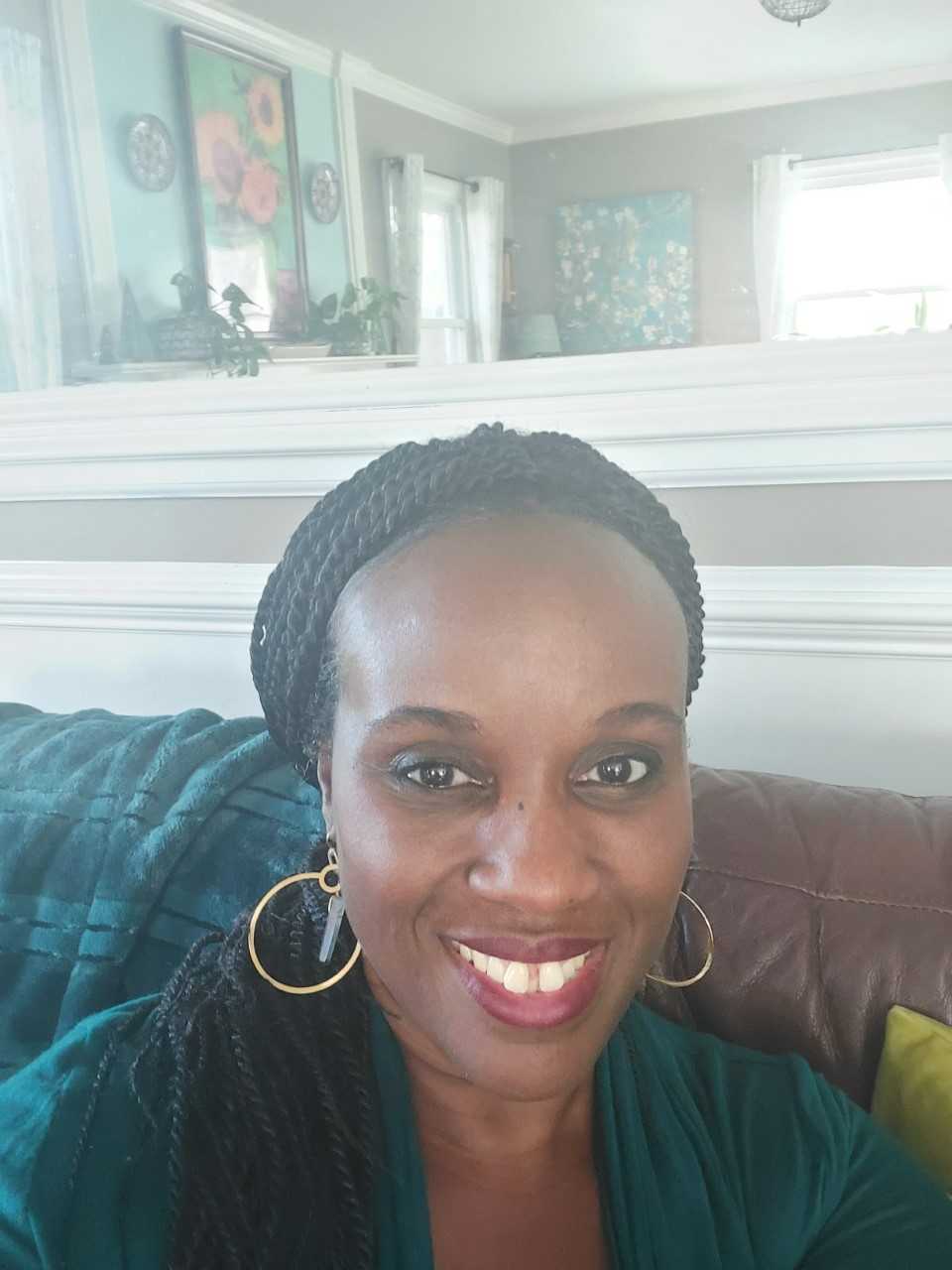 Dr. Abila Tazanu, M.D., Ignite Inclusion Community Partner & Parent Advisor
Abila is a pediatrician with greater than 20 years of health and community service provision. She is a mother of five inspiring adult children, three of whom have autism and related co-existing emotional concerns. She serves as Spectrum's Lead Medical Guide/ Autism Consultant where she pursues her passion for enhancing the lives of those living with ASD and related different abilities; while enriching the communities in which we live!
Abila received her BS in Microbiology and her Doctorate of Medicine from Howard University in Washington, D.C through an accelerated BS- MD Program. She then completed her pediatric residency at Inova Fairfax Hospital/ University of Virginia.  A native of Washington, D.C., raised by parents who immigrated from West Africa and the Caribbean, she now resides in Maryland.  Her cultural background and personal struggles to identify and support her own children created the vision for the One World Center for Autism, Inc. (a non-profit) where she served as director for 14 years.
Her drive to give hope and genuine support continues to fuel her passion for helping individuals living with autism and related special needs in a more focused and holistic manner at Spectrum of Hope. Her vision is to create a standard of centralized comprehensive medical care and linkages to therapeutic interventions for all individuals on the spectrum which incorporates family support, individual support and community awareness.
---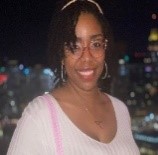 Alicia Sneed, Parent Advisor
Alicia is wife to her childhood sweetheart. She is a homeschool mom to three gifts and 1 angel. An up and coming Human Relations professional, Black Maternal Health advocate, and grassroots community initiatives champion.

When asked about her connection to the autism community, Alicia replied, "I became an Autism mom when my youngest son Austin was diagnosed officially in January 2021; just two-weeks shy of his 2nd birthday. With that, I continue to barrister for inclusion and intersectionality in the Autism community like I have in others.
---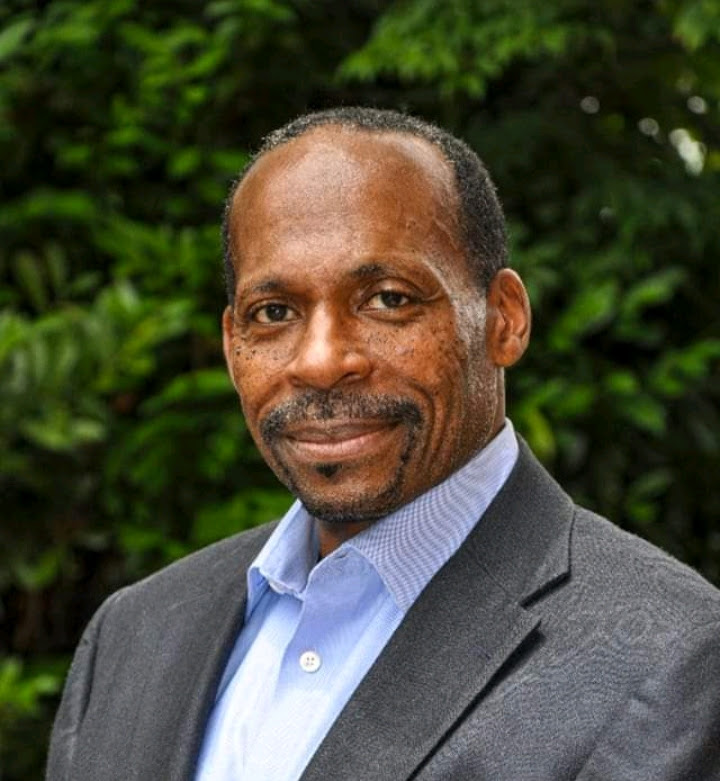 Rico Winston, Parent Advisor
Founder and Executive Director, Urban Development Group                      
Rico is the single parent of an amazing 12-year old, Isra'El.  His son, Isra'El, has a diagnosis of ASD. As Isra'El and Rico traveled together along our journey of love navigating the "battlefield of autism", Rico discovered his life's purpose; to serve others with autism. He currently serves as a member on the Friends of CARD family support group at the Center for Autism and Related Disorders at The Kennedy Krieger Institute. Scientific Advisory Board Member, and Community Advisory Council Member, SPARK for Autism - Simons Foundation. He is also a member of the Board of Directors for The Arc Baltimore, and member of Little Lobbyist, a local organization advocating for kids with complex medical needs and disabilities. Rico is a graduate of Maryland's Partners in Policymaking (2020), and serves as Director of Community Outreach at The City Ranch Inc., Baltimore, MD.
---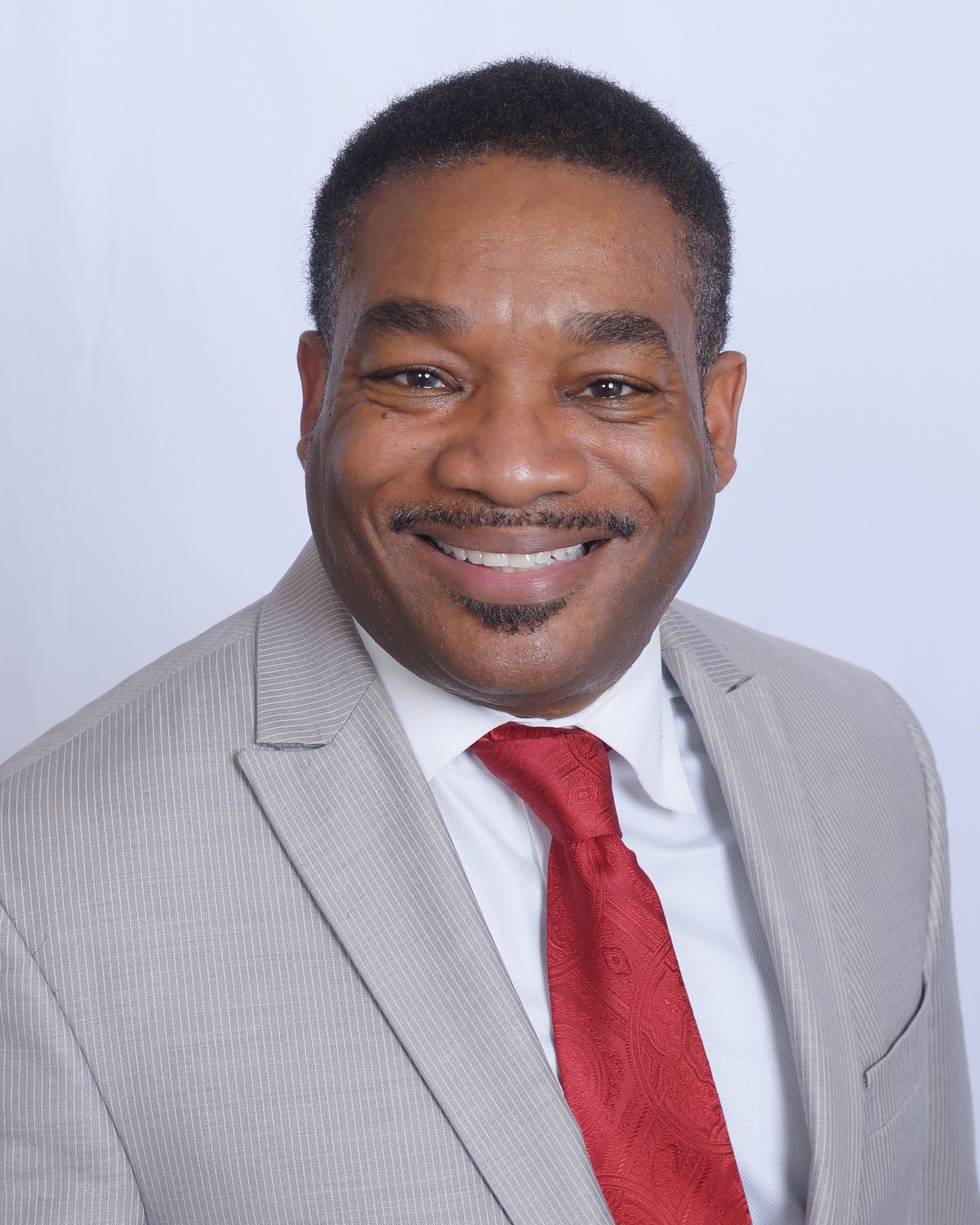 Rodney Toulson, JD – Parent Advisor
Owner of Restorative Consulting Services is a Restorative Practices consultant, coach, and licensed trainer who brings a diverse background and experiences in education to his work in restorative practices.
Rodney previously worked in Baltimore City Public Schools and has been involved in Restorative Practices since 2009. He served as Director of Restorative Practices at Collington Square Elementary/Middle School in Baltimore City from 2012 to 2015.
As an International Institute of Restorative Practices, IIRP, Continuing Educational Instructor, Mr. Toulson has provided Restorative Practices training since 2012 and has extensive experience in working, training, coaching, consulting, and implementing Restorative Practices
Mr. Toulson graduated from Coppin State University with a B.A. in Criminal Justice and a minor in Political Science. He holds a Graduate Certificate in Restorative Practices from the International Institute of Restorative Practices and a Juris Doctor from the University of the District of Columbia David A. Clarke School of Law.
In his spare time, Mr. Toulson enjoys attending church, exercising, having movie dates with his wife of 14 years, Mrs. Toulson, and relaxing. Rodney is also an advocate for people with disabilities and he was selected as a Consumer Reviewer for the Department of Defense Congressionally Directed Medical Research Program (CDMRP), Autism Research Program in 2012. He currently serves on the Board of Directors for the Arc of Baltimore and the Board of Directors for the Hearing and Speech Agency.
---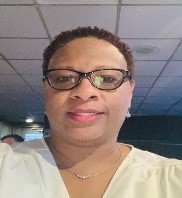 Randi Smith Delone, Parent Advisor
Randi is a School Administrator for Baltimore City Public Schools and Owner of We Rock the Spectrum Kid's Gym-Baltimore with twenty-four years of experience as an educator and parent advocate. Randi is an enthusiastic, creative, and passionate instructional leader, mentor and advisor that believes ALL children can learn and thrive in a learning environment that is stimulating, nurturing and appropriate to their unique talents and abilities. Randi specializes in improving performance, enhancing programs, and inspiring systemic change while advocating for inclusion, acceptance, support, and equity for all.
Randi received her undergraduate degree from Southern University and graduate degrees from Mississippi State University and University of Massachusetts, Amherst and holds an Autism Studies certification. Randi is a member of the Autism Society of Baltimore-Chesapeake, former Baltimore County Public Schools PTA Special Education Liaison, and numerous professional associations. Randi is inspired daily by her husband and their two children, Tyler, and Mimi. Tyler, a remarkable 24-year-old with autism and Mimi, an amazing 16-year-old sophomore in high school.  In her free time, Randi likes to travel, spend time with family and plan events for We Rock the Spectrum.
---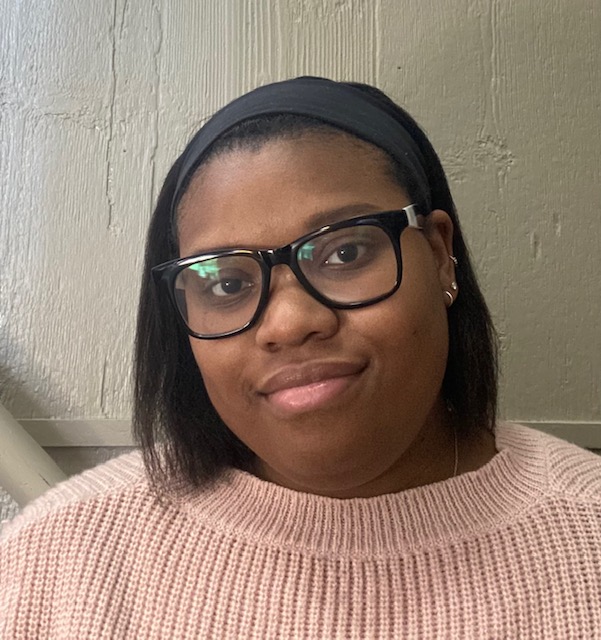 Cierra McFadden, Community Advisor
Cierra is a speech-language pathology grad student from Baltimore County, Maryland. She earned her Bachelor of Arts degree in Speech-Language-Hearing Sciences from Loyola University Maryland. Currently, she is in her final semester at Kean University earning her Master of Arts in Speech-Language Pathology. She will also graduate with a Neurodiversity Specialization in Autism. Her clinical placements included working with clients with aphasia, articulation disorders, and Autism Spectrum Disorder. She recently completed her first externship at The Midland School in Branchburg, New Jersey where she worked with students aged 3-21 with multiple disabilities. Her goal is to work in specialized schools with students who have multiple disabilities including Autism Spectrum Disorder.
---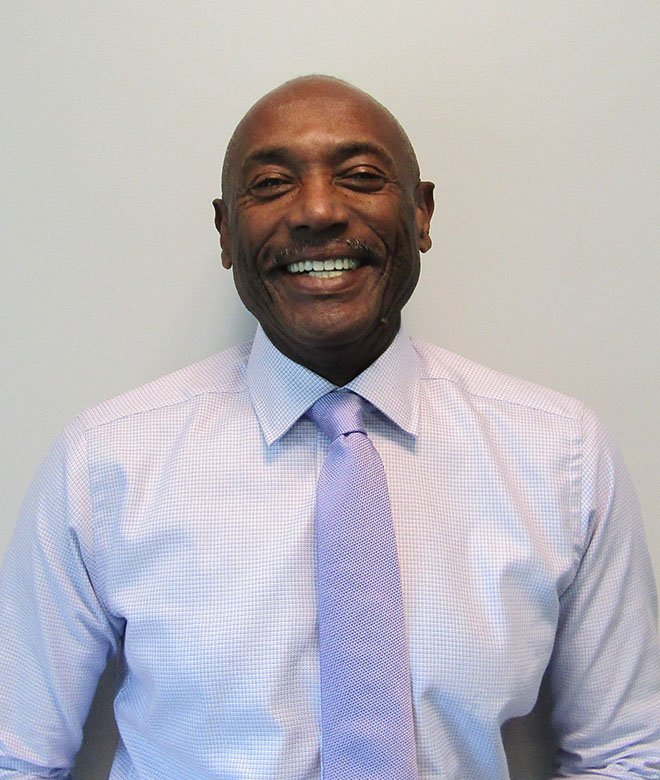 Garland Jones, PhD –  Dr. Jones earned his Bachelor's degree at The American University in Washington, DC, and Masters and Doctoral degrees from the University of Connecticut. He studied with and was mentored by Deborah Fein, Ph.D., internationally renowned autism researcher. Dr. Jones completed hi post-graduate training at the Hospital for Sick Children in Toronto, Canada. In addition to autism, other areas of clinical experience include pediatric oncology and hematology, sickle cell disease, epilepsy, and eating disorders. His current areas of interest include girls and autism, factors that contribute to epidemiological differences related to developmental disorders, including socio-economic status and race/ethnicity, and diagnostic clarification in complex psychiatric presentations.  Dr. Jones has been employed at Kennedy Krieger Institute's Center for Autism and Related Disorders (CARD) for 12 years in both assessment and treatment roles, and is currently serving in the role of Supervising Neuropsychologist at CARD.
---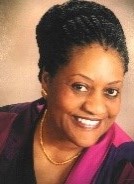 Frankie (Henri) Merrick, MD
Dr. Henri Merrick, a native of Natchitoches, LA, has for the past 31 years been a pediatrician for neuro-typical and neuro-diverse children in Columbia Maryland. She earned her undergraduate in Chemistry and Physics, as well as her doctorate in Chemistry and Bio-chemistry from Louisiana State University (LSU).  After graduation she worked for the Dow Chemical Plaquemine Division as Chief Chemist.  Dr. Merrick's love for children fueled her desire to return to academia where she earned her medical degree in 1982 from the Howard University School of Medicine, in Washington DC.
Dr. Merrick completed her residency as Chief Resident at Sinai Hospital in Baltimore MD, and two subsequent residencies: one in Developmental Pediatrics with The John F. Kennedy Institute (now known as Kennedy Krieger Institute), and the other in Developmental Metabolic Neurology at the National Institutes of Health (NIH), where she cared for children with genetic and acquired neurological debilitating disorders, and their families.
In November of 1990, Dr. Merrick launched Walker Merrick Pediatrics in Columbia MD.  Because Dr. Merrick believes that any illness or disability in-part affects the whole, her treatment methodology has always been to care for the children in her care and their families.
---