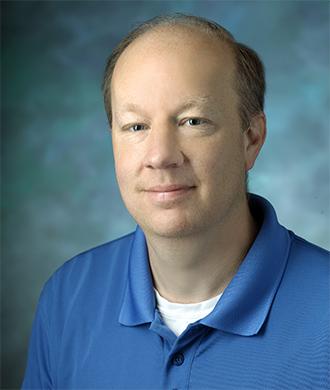 Director, Pediatric Developmental Disabilities Clinic
Kennedy Krieger Institute
707 N. Broadway
Baltimore, MD 21205
United States
About
Steven E. Lindauer, PhD, is the assistant director of the Pediatric Developmental Disabilities Clinic at Kennedy Krieger Institute. He is also an assistant professor of psychiatry at the Johns Hopkins University School of Medicine.
Education
Dr. Lindauer received his bachelor's of arts in psychology from the University of Maryland, Baltimore County (UMBC) in 1995. Dr. Lindauer joined the faculty of Kennedy Krieger Institute in 1996 as a behavior data specialist before becoming a clinical specialist shortly after. He left the institute to earn a master's degree in human development and a doctorate in developmental and child psychology from the University of Kansas, where he was also a research assistant. At the Developmental Disabilities Center, Dr. Lindauer completed an internship in psychology before becoming a post-doctoral psychology fellow research assistant there. Dr. Lindauer returned to Kennedy Krieger Institute in 2003 to become a case manager in the outpatient clinic of the Department of Behavioral Psychology. He is currently the assistant director of the developmental disabilities clinic.
Dr. Lindauer is certified as a Maryland State Licensed Psychologist and is a member of the Association for Behavior Analysis. He has been a guest reviewer for the Journal of Applied Behavior Analysis and Research in Developmental Disabilities.
Research
Dr. Lindauer's recent research includes behavioral disorders among children, including treatments, medications and assessment of intellectual disabilities and developmental disabilities. He is interested in identifying the functions of problem behaviors as well identifying treatments to reduce problem behaviors and increase appropriate behaviors in children with autism spectrum disorders.
Related Links