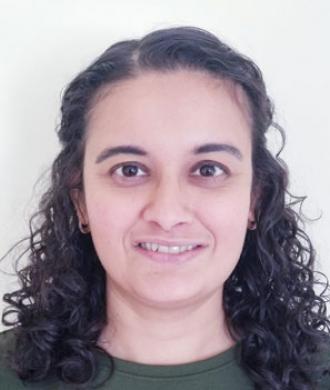 Kennedy Krieger Institute
1741 Ashland Avenue
Baltimore, MD 21205
United States
About
Dr. Jadhav is a child and adolescent psychiatrist at the Psychiatric Mental Health Program at Kennedy Krieger Institute and an instructor at Johns Hopkins University School of Medicine. She is a member of the treatment team for the collaborative care of children with dysautonomias in the Pediatric Postural Orthostatic Tachycardia Syndrome (POTs) Clinic at Kennedy Krieger.
Education
After completing medical school, Dr. Jadhav worked as a research assistant in the Addictions program at Duke University Medical Center before moving on to adult psychiatry training at University of Louisville, Kentucy. This was followed by a fellowship in child and adolescent psychiatry at Kansas University Medical Center, Kansas, and a fellowship in Consult Liaison Psychiatry at Medstar Georgetown University Hospital, Washington DC.
Her professional interest lies in multidisciplinary care of children with dysautonomias, other chronic medical illness and Somatic Symptom Disorders (Functional Disorders).
Research
PI for survey based project: 'Impact of Telehealth Transition on Patient Care, Training and Lifestyle of Mental Health Providers'

Member, PMHP Study team, Quality of Patient Care survey "Clinical Care of Patients with Developmental and Acquired Neurologic Dysfunction at Kennedy Krieger Institute during the COVID-19 Pandemic".

Affiliate member, Research Subcommittee, American Academy of Consult-Liaison Psychiatry
Publications:
Jadhav S

, Chandra P, Saranga V (2011). Unexpected death or suicide by a child or adolescent: improving responses and preparedness of child and adolescent psychiatry trainees. Innovations in Clinical Neuroscience, 8 (11), 15-19.

Hellings JA, Jadhav M, Jain S, Jadhav S, Genovese A (2015). Low dose loxapine: Neuromotor side effects and tolerability in autism spectrum disorders. Journal of Child and Adolescent Psychopharmacology, 25(8), 618-624.

Jadhav S

, Coffey B (2011).

Drug-induced movement disorders and Sydenham's chorea in an antipsychotic-treated young child.

Journal of Child Adolescent Psychopharmacology, 21(5), 487-90.

Bhatia K, Jadhav S, Din A (2014). He's been making new 'friends': Case report and review of the Charles-Bonnet Syndrome. Current Psychiatry, 13 (12), 50-55.
Related Links