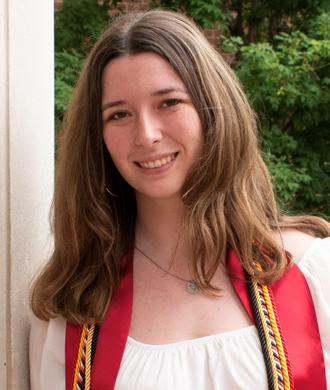 Research Assistant, Department of Neuropsychology
Kennedy Krieger Institute
1750 E. Fairmount Avenue
Baltimore, MD 21231
United States
About
Rebecca Warwick joined the Neuropsychology Department at Kennedy Krieger Institute as a research assistant in 2023.
Education
Warwick received a BS in Neuroscience and a BA in Spanish with a minor in Linguistics from the University of Maryland, College Park.
Research
At the University of Maryland, Warwick was a research assistant in the Language Fluency Lab where she transcribed participant visits in Spanish and English to study bilingual fluency attrition. She was also a Research Assistant for a project entitled "Neurocognitive mechanisms of sentence production in aging and stroke," where she assisted with MEG and EMG data collection, participant recruitment and experiment development.