Rachel
Reetzke
,
Ph.D., CCC-SLP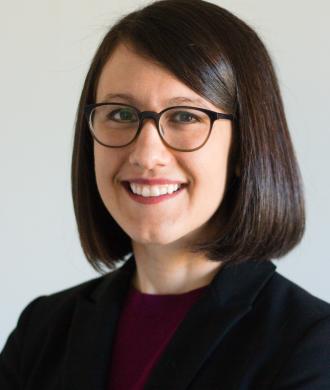 Speech-Language Pathologist
3901 Greenspring Avenue
Baltimore, MD 21211
United States
About
Dr. Reetzke is an assistant professor and a certified and licensed speech-language pathologist at the Center for Autism and Relation Disorders (CARD). She is also an assistant professor of Psychiatry and Behavioral Sciences at the Johns Hopkins University School of Medicine.
Biographical Sketch:
Dr. Reetzke earned her MA and PhD, both in Communication Sciences and Disorders, from the University of Texas at Austin. She then completed postdoctoral training at the University of California, Davis MIND Institute, as a HRSA-funded Leadership Education in Neurodevelopmental and Related Disabilities postdoctoral fellow. Dr. Reetzke's research has been supported by grants from the U.S. Department of State Fulbright Program and the American Speech-Language-Hearing Foundation.
At CARD, Dr. Reetzke provides ASD diagnostic evaluations as a member of a multidisciplinary team. She also offers early intervention services to young children with ASD and related communication disorders.
Research Summary:
Dr. Reetzke's research combines behavioral and EEG-based measures to investigate neurocognitive mechanisms that support speech processing and learning throughout human development. Her current research focuses on: (a) identifying early predictors of typical and atypical development; and (b) understanding developmental and behavioral heterogeneity in infants at-risk and toddlers with ASD. The long-term goal of this research is to elucidate optimal mechanistic targets and timing for preventive and early intervention services.
Dr. Reetzke collaborates with other researchers at Kennedy Krieger Institute on interdisciplinary research that examines various aspects of the ASD evaluation and treatment process with the goal to inform and improve clinical care.
Research Publications:
https://scholar.google.com/citations?hl=en&user=0oKKcOsAAAAJ&view_op=list_works&sortby=pubdate
Reetzke, R., Gnanateja, G. N., & Chandrasekaran, B. (2020). Neural tracking of the speech envelope is differentially modulated by attention and language experience. Brain and Language, 213, 104891.
Landa, R. J., Reetzke, R., Tahseen, M., & Hess, C. R. (2020). Early behavioral profiles elucidating vulnerability and resiliency to later ASD outcomes. Development and Psychopathology, 32(4), 1217-1229.
Xie, Z., Reetzke, R., & Chandrasekaran, B. (2019). Machine learning approaches to analyze speech-evoked neurophysiological responses. Journal of Speech, Language, and Hearing Research, 62(3), 587-601.
Reetzke, R., Xie, Z., Llanos, F., & Chandrasekaran, B. (2018). Tracing the trajectory of sensory plasticity across different stages of speech learning in adulthood. Current Biology, 28(9), 1419-1427.
Reetzke, R.*, Xie, Z.*, & Chandrasekaran, B. (2017). Stability and plasticity in neural encoding of linguistically relevant pitch patterns. Journal of neurophysiology, 117(3), 1409-1424.(*co-first authors).
Reetzke, R., Lam, B. P. W., Xie, Z., Sheng, L., & Chandrasekaran, B. (2016). Effect of simultaneous bilingualism on speech intelligibility across different masker types, modalities, and signal-to-noise ratios in school-age children. PloS one, 11(12), e0168048.
Reetzke, R., Maddox, W. T., & Chandrasekaran, B. (2016). The role of age and executive function in auditory category learning. Journal of experimental child psychology, 142, 48-65.
Reetzke, R., Zou, X., Sheng, L., & Katsos, N. (2015). Communicative development in bilingually exposed Chinese children with autism spectrum disorders. Journal of Speech, Language, and Hearing Research, 58(3), 813-825.