Rachel
Reetzke
,
PhD, CCC-SLP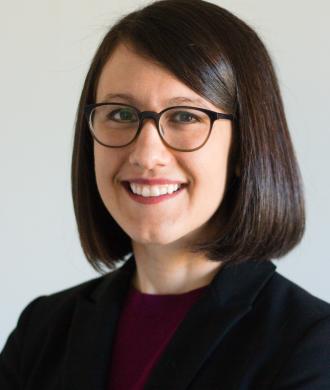 Assistant Professor
Kennedy Krieger Institute
716 North Broadway
Baltimore, MD 21205
United States
About
Dr. Rachel Reetzke is an assistant professor and a certified and licensed speech-language pathologist at the Center for Autism and Relation Disorders (CARD). She is also an assistant professor of Psychiatry and Behavioral Sciences at the Johns Hopkins University School of Medicine.
Education:
Dr. Reetzke earned her PhD in communication sciences and disorders from the University of Texas at Austin, with focused training in auditory cognitive neuroscience methodology to examine individual differences in speech processing and neural plasticity associated with speech category acquisition. She then completed postdoctoral training at the University of California, Davis MIND Institute (Medical Investigation of Neurodevelopmental Disorders) as a Health Resources and Services Administration (HRSA)-funded Leadership Education in Neurodevelopmental and Related Disabilities (LEND) postdoctoral fellow, where she received clinical research training in early assessment and intervention for infants at elevated likelihood for and toddlers with autism and other related neurodevelopmental disabilities.
Research Summary:
Leveraging behavioral, electrophysiological, and novel machine learning approaches, Dr. Reetzke's research focuses on (a) characterizing early behavioral phenotypes and developmental trajectories and (b) identifying early predictors of neurotypical and neurodivergent development in infants at elevated likelihood for and toddlers with autism. The long-term goal of this work is to inform the development of cost-effective, scalable, objective outcome measures and to elucidate optimal mechanistic targets and timing for early intervention.
Dr. Reetzke is a 2023 recipient of the American Speech-Language-Hearing Association's Early Career Contributions in Research Award. Dr. Reetzke's research program has been funded by the U.S. Department of State Fulbright Program, the American Speech-Language-Hearing Foundation, and now by grants from the United States Department of Defense, the Brain and Behavior Research Foundation, the Simons Foundation Autism Research Initiative, and the National Institutes of Health.
Research Publications: