Rachel
Peterson
,
PhD, NCSP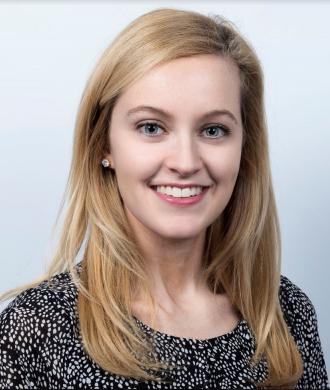 Neuropsychologist
Kennedy Krieger Institute
1750 E. Fairmount Ave.
Baltimore, MD 21231
United States
About
Dr. Rachel Peterson is a neuropsychologist in the Department of Neuropsychology at Kennedy Krieger Institute. She also holds an appointment as assistant professor of Psychiatry and Behavioral Sciences at the Johns Hopkins University School of Medicine. Dr. Peterson has been on staff in the Neuropsychology Department at Kennedy Krieger since 2019. She sees children, youth, and young adults for neuropsychological assessment in the Oncology Clinic, Executive Function Clinic and Congenital/Genetic Clinic within the Neuropsychology Department's outpatient program.
Education
After graduating from Indiana University with a double major in Psychology and Neuroscience, Dr. Peterson completed her Master of Education and Doctor of Philosophy degrees in school psychology at Indiana University. Dr. Peterson's pre-doctoral internship in clinical pediatric neuropsychology was completed at St. Jude Children's Research Hospital in Memphis, Tennessee. After receiving her doctorate, Dr. Peterson completed a clinical post-doctoral fellowship in pediatric neuropsychology at the Hospital for Sick Children in Toronto, Canada working with children and adolescents with an array of developmental and medical conditions. She joined the outpatient neuropsychology program at Kennedy Krieger Institute in 2019.
Research
Dr. Peterson's research interests focus on identifying neurocognitive profiles following pediatric oncology treatment, examining neurocognitive and associated neuroanatomical changes following cancer-directed treatment, and delineating risk and neuroprotective factors with respect to neurocognitive outcomes to inform treatment and intervention. She has collaborated across institutions to examine cognitive outcomes following cancer directed treatments both acutely and in survivorship.
Related Links