Rachel
Peterson
,
Ph.D., NCSP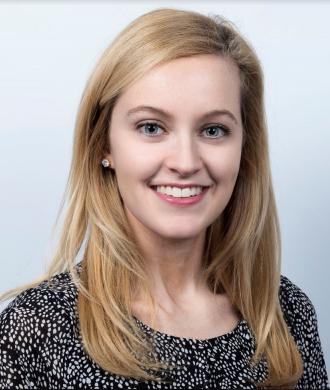 Clinical Neuropsychologist
Kennedy Krieger Institute
1750 E. Fairmount Ave.
Baltimore, MD 21231
United States
About
Dr. Peterson is a clinical neuropsychologist at Kennedy Krieger Institute. She serves patients in the Oncology, Genetics, Congenital and Executive Function clinics in the Neuropsychology Outpatient Clinics. She is also an Assistant Professor in the Department of Psychiatry and Behavioral Sciences, at The Johns Hopkins School of Medicine.
Dr. Peterson completed her undergraduate schooling at Indiana University, where she was a triple major with degrees in Psychology, Neuroscience, and Religion. She earned a Master of Education in Learning Sciences as well as a Doctor of Philosophy in School Psychology from Indiana University. Dr. Peterson completed her psychology internship training in Pediatric Neuropsychology at St. Jude Children's Research Hospital. She completed her two-year Post-Doctoral Fellowship in Neuropsychology at The Hospital for Sick Children (SickKids) in Toronto, Canada. Dr. Peterson is a Licensed Psychologist in the state of Maryland. As a neuropsychologist at Kennedy Krieger Institute and Assistant Professor at johns Hopkins School of Medicine, Dr. Peterson works primarily with oncology and congenital/genetic populations in a clinical and research manner. 
Research Summary:
Recognition of the neuropsychological effects of childhood cancers and their treatments has led to significant changes in treatment regimens and follow-up care for survivors over the past three decades. While most children treated for cancer will achieve long-term survival, survivorship comes with a cost as they are at risk for long-term neurocognitive impairments, educational difficulties, social problems, and psychological and medical disabilities. Limited functional independence in this population results in notable cost and burden for families and society, necessitating research to identify those most at risk and alleviate these sequelae.
Dr. Peterson's long-term research goals are to contribute to our understanding of the role of disease, treatment, and demographic variables on cancer outcomes in order to improve the quality of life for pediatric cancer patients and survivors. Her research to date has documented the neurocognitive and psychological difficulties pediatric oncology survivors experience as well as predictors, risk factors, and neuroprotective factors that impact their neuropsychological functioning. 
Dr. Peterson's previous research studies have looked at disease and treatment related variables, such as neuropsychological late effects and white matter correlates in children treated for a brain tumor without radiation therapy, cognitive functioning following proton beam radiation therapy versus traditional radiation therapies, and experimental chemotherapy agents such as MEK-inhibitors on neuropsychological functioning. She has also investigated the role of cancer on the family system in brain tumor as well as leukemia and solid tumor populations. Understanding the role of these variables on long-term functioning will enable clinicians and researchers to develop interventions to ameliorate these outcomes. 
Research Publications:
https://scholar.google.com/citations?user=g7rWZMsAAAAJ&hl=en&oi=ao