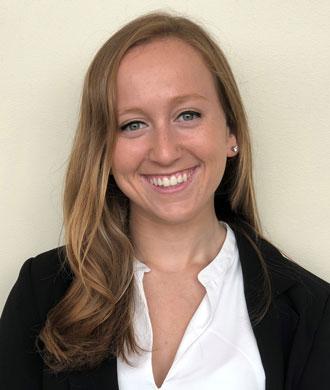 Research Assistant
Kennedy Krieger Institute
1750 E. Fairmount Avenue
Baltimore, MD 21231
United States
About
Rachel Northrup joined the Neuropsychology Department at Kennedy Krieger Institute as a research assistant in 2021. She is currently the project coordinator for a study focused on improving healthcare communication to support functional outcomes for youth with intellectual and developmental disabilities. Northrup also provides support for other projects by scoring rating scales and assisting with recruitment, data collection and data entry.
Education
Northrup received a BA in Psychology from the University of Delaware
Research
At the University of Delaware, Northrup was a Lead Research Assistant in the Attachment and Biobehavioral Catch-Up Lab where she assisted with multiple projects aimed at improving developmental outcomes for children who have faced early adversity. She completed two summers as a summer scholar and completed a senior thesis in which she examined the effects of early caregiving quality on children's emotion regulation and behavior problems.