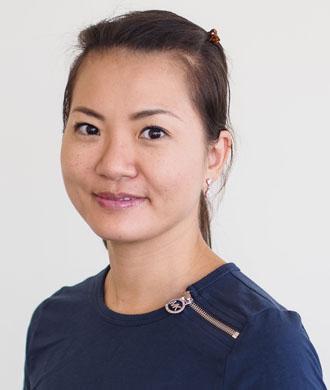 Child and Adolescent Psychiatrist, Kennedy Krieger Institute School Programs
Kennedy Krieger Institute
707 N. Broadway
Baltimore, MD 21205
United States
About
Na Young Ji is a staff child and adolescent psychiatrist in the Kennedy Krieger Institute's school programs. She is also an assistant professor in the Department of Psychiatry and Behavioral Science at The Johns Hopkins University School of Medicine.
Education
Dr. Ji received her medical degree from Catholic University of Daegu in Daegu, South Korea, in 2000. She completed her internship training at Catholic University of Korea in Seoul, Korea, in 2001. She moved to Boston after her internship and began her research at the psychiatry neuroimaging laboratory within the Department of Psychiatry at Havard Medical School. She was accepted to the general psychiatry residency training program at University of North Carolina Hospitals in 2003. After her residency, she continued her training in the child and adolescent fellowship program at University of North Carolina Hospital and completed the program in 2008.
Research
Dr. Ji has a special interest in autism and developmental disabilities. Her current research focuses on characterizing the behavioral features of autistic spectrum disorder in children and adolescent with Down syndrome. Her project also attemps to identify factors that might be able to explain neurobehavioral phenotype of autism spectrum disorder and can be utilized as cluster analysis data to categorize psychiatric phenotypes in this population.
Related Links
Elsevier Fingerprint Engine Profile for Na Young Ji