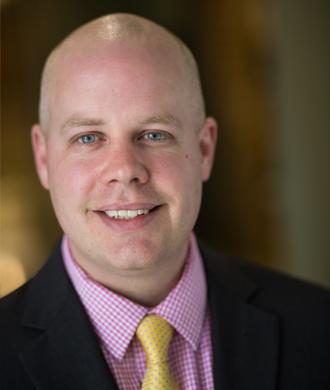 Assistant Professor, Kennedy Krieger Institute
Kennedy Krieger Institute
3901 Greenspring Ave.
Baltimore, MD 21211
United States
Education
Dr. Kalb received his PhD from the Department of Mental Health at the Johns Hopkins Bloomberg School of Public Health under the mentorship of Dr. Elizabeth Stuart. During his studies, he received an NIMH Children's Mental Health Services research fellowship, the Morton Kramer award for excellence in Epidemiology and Biostatistics, and was named a Wendy Klag Center Scholar.
Research
Dr. Kalb's research focuses on improving mental health outcomes among vulnerable populations, with a particular focus on youth and individuals with a developmental disability. His primary research interests involve understanding the phenomenology, epidemiology, and treatment of mental health crises. His research portfolio also extends to assessing the effectiveness of community-based mental health programs, psychometrics and measure development, developing methods to address selection bias, and use of health information systems and emerging technologies to improve clinical care and research methodologies.
Dr. Kalb has co-authored over 20 scientific papers in journals such as the Journal of Child and Adolescent Psychiatry, Child Psychology and Psychiatry, Pediatrics, Health Affairs, and Psychiatric Services. His work has been supported by the Johns Hopkins University, Autism Speaks, and the Eunice Shriver National Institute of Child Health and Development.
Related Links
Research Publications
Kalb LG, Stuart EA, Vasa RA (2018). Characteristics of psychiatric emergency department use among privately insured adolescents with autism spectrum disorder. Autism. , 1362361317749951.
Other Publications
Kalb, L., Stuart, E., Mandell, D., Olfson, M., & Vasa, R. (Epub) Management of Mental Health Crises among Children with and without Autism Spectrum Disorder: A National Survey of Child Psychiatrists. Psychiatric Services (Epub; doi: 10.1176/appi.ps.201600332).
Kalb, L., Hagopian, L., Gross, A., & Vasa, R. (Epub) Psychometric Characteristics of the Mental Health Crisis Assessment Scale in Youth with Autism Spectrum Disorder. Journal of Child Psychology and Psychiatry (Epub; doi: 10.1111/jcpp.12748).
Stuart, E., McGinty, E., Kalb, L., et al. (2017). Increased Service Use and Spending among Children with Autism Spectrum Disorders Associated with Federal Parity Law. Health Affairs(36)2.
Kalb, L., Beasley, J., Klein, A., Hinton, J., & Charlot, J. (2016). Psychiatric Hospitalization among Individuals with Intellectual Disability Referred to the START Crisis Intervention and Prevention Program. Journal of Intellectual Disability Research 60(12), 1153-1164.
Bent, S., Hendren, RL., Zandi, T., Law, K., Choi, JE., Widjaja F., Kalb, L., Nestle, J., & Law, P. (2014). Internet-based, randomized, controlled trial of omega-3 Fatty acids for hyperactivity in autism. Journal of the American Academy of Child and Adolescent Psychiatry 53(6), 658-666.
Kalb, L., Stuart, E., Freedman, B., Zablotsky, B., & Vasa, R. (2012). Psychiatric-related Emergency Department Visits among Children with Autism Spectrum Disorders. Pediatric Emergency Care 28 (12), 1269-1276