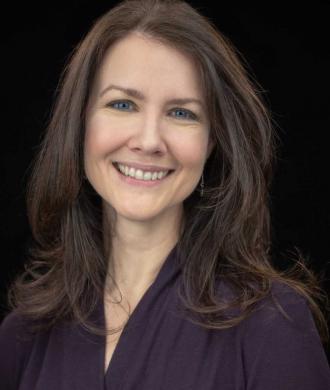 Assistant Professor of Psychiatry and Behavioral Sciences
About
Dr. Van Eck is a clinical psychologist at Kennedy Krieger Institute and an assistant professor in the Division of Child and Adolescent Psychiatry at Johns Hopkins University.
She is involved in several efforts to bring mental health services to primary care. She currently serves as a psychologist in the interdisciplinary Emerging Gender Clinic in Adolescent Medicine at JHU. She provides training and support to Institute and JHU staff on to how to offer affirming care to LGBT+ pediatric patients.
Dr. Van Eck is also involved in several screening programs for substance use, suicidal behavior, trauma exposure, and mental health as a tool for engaging at risk youth in mental health care. Through this work, she was invited to serve on a task force at Kennedy Krieger focused on embedding suicide screening in all its medical clinics. To further this work, she is working with a team at Hopkins to develop a brief substance use and mental health assessment with motivational interviewing for adolescents to tailor appropriate services and enhance engagement in mental health services.
She is a board member of the National Organization for Children of Addiction (NACoA) and is also committed to expanding representation of individuals from under-represented populations in public health. She partners with the Center for Diversity in Public Health Leadership Training at Kennedy Krieger on several training grants from the Centers for Disease Control to provide training and mentorship in methodology and behavioral health research.
Education
Dr. Van Eck completed her clinical internship as a Graduate Psychology Education Fellow at the University of Maryland Center for School Mental Health. Following receipt of her doctoral degree in clinical-community psychology from the University of South Carolina, she was a Leadership in Education for Adolescent Health (LEAH) fellow in the Division of Adolescent Medicine, School of Medicine and the Department of Mental Health, Bloomberg School of Public Health at JHU. Through these training experiences, she developed skills for adapting and implementing evidence-based prevention and intervention programs for at risk youth in the primary care and school contexts.
Research
Dr. Van Eck has been involved in several research studies focused on delivering and evaluating school-based programs that have focused on socio-emotional development, substance use prevention, and suicide prevention, as well as programs to support collaborative care between school and psychiatric inpatient staff when youth with psychiatric hospitalizations return to school. Her research focuses on developing strategies and approaches to engage at risk, underserved youth in mental health care.