Katheryn L.
Boada
,
PhD, CCC-SLP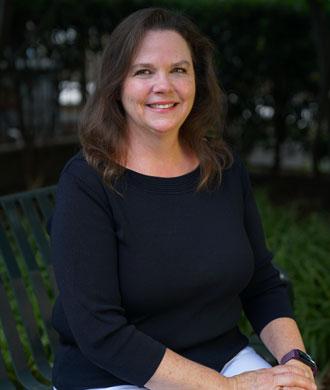 Director, Speech-Language Pathology and Assistive Technology
Kennedy Krieger Institute
707 North Broadway
Baltimore, MD 21205
United States
About
Dr. Katheryn Boada is the director of Speech-Language Pathology and Assistive Technology at Kennedy Krieger Institute. She is responsible for the design and operation of the clinical, administrative, training, and research activities within the Speech-Language Pathology and Assistive Technology Departments. In this role, Dr. Boada also provides professional oversight and support to speech-language pathologists throughout the institute.
Education
Dr. Boada received her bachelor's degree in Psychobiology at the University of Virginia in 1988 and shortly thereafter earned a master's degree in Communication Sciences and Disorders at the University of Pittsburgh in 1991. She completed her clinical fellowship at Baptist Hospital of Miami, remaining on staff for three years, where she helped develop the inaugural inpatient pediatric brain injury program. In 1994, Dr. Boada joined the staff at Mediplex Rehabilitation Hospital in Colorado, where she progressed to the clinical leader of the Speech-Language Pathology Department. During her time at Mediplex she proposed, developed, and implemented the Modified Barium Swallowing Program and spearheaded the formalization and implementation of the interpreter program for non-English speaking patients and families.
In 1999, Dr. Boada joined the clinical leadership team in speech-language pathology at Children's Hospital Colorado where she served in progressive leadership roles until her promotion in 2006 to director of Audiology, Speech-Language Pathology, and Learning Services. Over the course of her 22-year tenure there, she focused efforts on developing emerging clinical leaders, expanding patient and family access to services through program development and innovative service delivery models, and fostering a culture of education and knowledge dissemination nationally and internationally. During this time, she completed her PhD in Clinical Science at the University of Colorado Anschutz Medical Campus.
Throughout her career, Dr. Boada has been active in national and international professional associations, advocacy efforts and public policy. Her volunteer leadership positions for the American Speech-Language Hearing Association (ASHA) include a term on the Board of Directors as the vice president for Government Relations and Public Policy, a term as Colorado's representative to the Speech-Language Pathology Advisory Council, and she currently serves on the Clinical Research, Implementation Science, & Evidence Based Practice Committee. She is a past-president of the Colorado Speech-Language Hearing Association and a past liaison to the Colorado Department of Education's Speech-Language Advisory Committee. She regularly provides in-services, trainings, and invited lectures in the areas of outcome assessment, clinical leadership and mentorship, advocacy and public policy, and various clinical practice topics.
Research
Dr. Boada's research interests include early intervention for cognitive-communicative disorders, language disorders, speech disorders and dyslexia. Her most recent investigations have focused on identifying speech and language precursors to later reading disorders with the goal of developing effective, early intervention programs for children at high risk of developmental dyslexia.
Research Publications
Boada, K., Boada, R., Pennington, B., & Peterson, R., (2022). Sequencing Deficits and Phonological Speech Errors, but not Articulation Errors, Predict Later Literacy Skills. Journal of Speech Language Hearing Research. 65(6): 2081-2097. doi: 10.1044/2022_JSLHR-21-00241. Epub 2022 Apr 26. PMID: 35472280.
Hayes, D., Boada, K & Coe, S. (2015). Early Hearing Detection and Intervention by Telepractice. Perspectives on Telepractice. Vol. 5
Boada, K. & Fahey, K. (2012). Meeting Parents of Young Children More Than Halfway: Strategies for Effective Parent Participation in Intervention. www.continuingeducation.com. Gannett Education, March 2012.
Stone, W.S., Cottrill, K.L.*, Walker, D. and Gold, P.E. (1988) Blood Glucose and Brain Function: Interactions with CNS Cholinergic Systems. Behavioral Neurobiology. Vol. 50, pp 325-334.
Stone, W. S., Cottrill, K. L.* and Gold, P.E. (1987). Glucose and Epinephrine Attenuation of Scopolamine Induced Increase in Locomotor Activity in Mice. Neuroscience Research Communications. Vol. 1, pp 105-111.
*Maiden name.