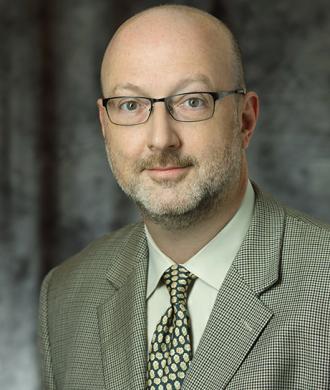 Manager, F.M. Kirby Research Center
Kennedy Krieger Institute
707 N. Broadway
Baltimore, MD 21205
United States
About
Dr. James Pekar is a research scientist at Kennedy Krieger Institute and is the manager and research coordinator of the F.M. Kirby Research Center for Functional Brain Imaging. He is also a professor in the Russel H. Morgan Department of Radiology and Radiological Science at John Hopkins University School of Medicine.

Education
Dr. Pekar completed his undergraduate degree in physics at the Massachusetts Institute of Technology (MIT), and went on for his doctoral degree in biophysics from the University of Pennsylvania, from which he graduated in 1988. After fellowships at the National Institutes of Health in Bethesda, Dr. Pekar served as an assistant professor of neurology and director of the neurobiological magnetic resonance laboratory at the Institute for Cognitive and Computational Sciences at Georgetown University Medical Center. Dr. Pekar joined Kennedy Krieger in 1999, and currently serves as the manager and research coordinator of the F.M. Kirby Research Center for Functional Brain Imaging.
Research
Dr. Pekar is a biophysicist who uses a variety of magnetic resonance techniques to study brain physiology and function. The F.M. Kirby Research Center for Functional Brain Imaging is a research resource where imaging scientists and neuroscientists collaborate to study brain function using unique state-of-the-art techniques in a safe, comfortable environment, to further develop such techniques and to provide training and education. As manager, Dr. Pekar works with center staff to serve the center's users and to keep the center on the leading edge of technology.
Recently, magnetic resonance imaging (MRI), a powerful anatomical imaging technique widely used for clinical diagnosis, was further developed into a tool for probing brain function. By sensitizing magnetic resonance images to changes in blood flow, blood volume, and blood oxygenation that occur when regions of the brain are active, we can make "movies" that reveal the brain at work. Dr. Pekar works on the development and application of this functional MRI (fMRI) technology.

Related Links
Elsevier Fingerprint Engine Profile for James Pekar
Research Publications
Mejia AF, Nebel MB, Barber AD, Choe AS, Pekar JJ, Caffo BS, Lindquist MA (2018). Improved estimation of subject-level functional connectivity using full and partial correlation with empirical Bayes shrinkage. Neuroimage. 172, 478-491.
Hua J, Brandt AS, Lee S, Blair NI, Wu Y, Lui S, Patel J, Faria AV, Lim IA, Unschuld PG, Pekar JJ, van Zijl PC, Ross CA, Margolis RL (2016). Abnormal Grey Matter Arteriolar Cerebral Blood Volume in Schizophrenia Measured With 3D Inflow-Based Vascular-Space-Occupancy MRI at 7T. Schizophr Bull. , .
Floris DL, Barber AD, Nebel MB, Martinelli M, Lai MC, Crocetti D, Baron-Cohen S, Suckling J, Pekar JJ, Mostofsky SH (2016). Atypical lateralization of motor circuit functional connectivity in children with autism is associated with motor deficits. Mol Autism. 7, 35.
Barber AD, Pekar JJ, Mostofsky SH (2016). Reaction time-related activity reflecting periodic, task-specific cognitive control. Behav Brain Res. 296, 100-8.
Sharer E, Crocetti D, Muschelli J, Barber AD, Nebel MB, Caffo BS, Pekar JJ, Mostofsky SH(2015). Neural Correlates of Visuomotor Learning in Autism. J Child Neurol. 30(14), 1877-86.