Jaime
L. Benson
,
PhD, NCSP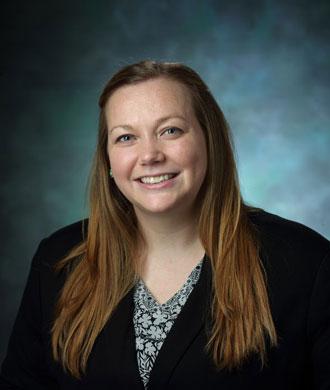 Associate Director, Behavior Management Clinic
Kennedy Krieger Institute
1132 Annapolis Road, Suite 200
Odenton, MD 21113
United States
About
Dr. Jamie L. Benson is a licensed psychologist and Nationally Certified School Psychologist at the Behavior Management Clinic within the Department of Behavioral Psychology at Kennedy Krieger Institute. She is also an instructor in the Department of Psychiatry and Behavioral Sciences at the Johns Hopkins School of Medicine. She leads the postdoctoral fellowship training program with the Behavior Management Clinic. Dr. Benson also serves as the Maryland liaison for the Behavioral Health Services for Military Families.
Education
Dr. Benson graduated from Syracuse University in 2005 with a bachelor's degree in Psychology and Sociology and a minor in Education Studies. She received her doctoral degree in 2011 from Lehigh University in School Psychology with a subspecialization in Pediatric School Psychology. Dr. Benson completed an APA-accredited doctoral internship at the Munroe Meyer Institute, which is part of the Nebraska Internship Consortium in Professional Psychology, in Omaha. Dr. Benson completed a two-year postdoctoral fellowship at Kennedy Krieger and the Department of Pediatrics at Johns Hopkins University School of Medicine. Dr. Benson practices in Maryland, as well as through PSYPACT. She is a Parent-Child Interaction Therapy (PCIT) Within Agency Trainer. She is a member of several professional organizations, including the American Psychological Association (Divisions 16, 53, and 54), National Association of School Psychologists, Selective Mutism Association and PCIT, International.
Research Summary
Dr. Benson's clinical and research interests include the generation, dissemination, and evaluation of evidence-based techniques that can drive changes in clinical care at Kennedy Krieger and across the nation. Her current research focuses on factors influencing treatment outcomes, patient retention in diverse outpatient pediatric populations and program evaluation, particularly related to PCIT and telehealth service delivery