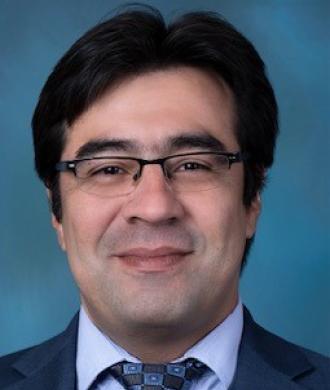 Attending Neurologist
Kennedy Krieger Institute
707 North Broadway
Baltimore, MD 21205
United States
About
Dr. J. Alfredo Caceres is currently an attending neurologist with the Division of Neurology and Developmental Medicine at Kennedy Krieger Institute and an assistant professor of Neurology at Johns Hopkins University. In the outpatient setting, he is directing efforts to establish a Pediatric Neuroinflammatory Disorders Clinic at the Institute. He is also leading the interdisciplinary Spanish-speaking Neurology Program. In the inpatient setting, he has clinical interest and extensive experience in the hospital care of pediatric patients with acute neurological illnesses and is a neurocritical care attending with the division of pediatric neurology at Johns Hopkins Hospital.
Education
Dr. Caceres attended medical school at the Universidad Nacional de Asuncion in Paraguay. Before starting clinical training, he completed a clinical research fellowship at the neurology department of Massachusetts General Hospital in Boston. He then spent the first two years of pediatric training in New York state and graduated from the Pediatric and Adolescent Medicine Residency program at the Mayo Clinic in Minnesota. He completed pediatric neurology residency at Johns Hopkins University in Baltimore and spent a substantial part of his clinical training focused on the care of patients with neuroinflammatory disorders, including spending part of his training at other internationally recognized institutions.
His clinical interests include not only the care of the most common types of neuroinflammatory conditions such as pediatric onset multiple sclerosis, transverse myelitis or Myelin oligodendrocyte glycoprotein antibody disease (MOGAD), but also the implementation of new therapeutic approaches in other conditions such as autoimmune epilepsies or interferonopathies. He has successfully treated patients using immunomodulators in these less common conditions.
Research
His research interest includes neuroimaging, the use of biomarkers in predictors of outcome and the in-hospital care of neurological emergencies and critical conditions.