Ifigenia (Effie)
Mougianis
,
PhD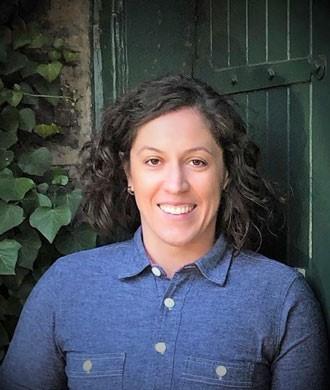 Clinical Psychologist, Department of Neuropsychology and Fairmount Rehabilitation Programs
Kennedy Krieger Institute
1750 E. Fairmount Avenue
Baltimore, MD 21231
United States
About
Dr. Ifigenia (Effie) Mougianis is a pediatric and health psychologist that specializes in treating individuals with medical conditions as they navigate through managing illness, recovery and the healthcare system. She trains and supervises neuropsychology post-doctoral fellows in the Specialized Transition Program, Kennedy Krieger Institute's rehabilitation day hospital. She has worked with individuals across the lifespan in interdisciplinary health settings across the country, and currently provides clinical support and intervention to adolescents and young adults with chronic pain, functional neurological disorder, traumatic brain injury and other health conditions. Her areas of expertise include gender affirming treatment for transgender and non-binary individuals and chronic pain amongst LGBTQI+ individuals. She is passionate about working to achieve mental health equity and reduce health disparities. Dr. Mougianis is fluent in modern Greek.
Education
Dr. Mougianis received a BA in Psychology from Smith College in Northampton, MA. She earned a MA in Clinical Psychology from Georgia State University, where she would later complete a PhD in Clinical Psychology. Dr. Mougianis completed a predoctoral internship in Clinical Psychology with Ola Lāhui Rural Hawai'i Behavioral Health Program. Her postdoctoral fellowship in Primary Care Behavioral Health Integration was completed with Harvard Medical School / Cambridge Health Alliance.