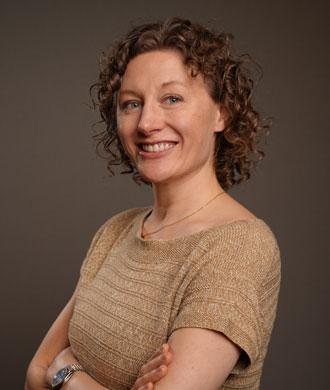 Medical Director, Phelps Center for Cerebral Palsy
About
Dr. Heather Riordan is the medical director of the Phelps Center for Cerebral Palsy and Neurodevelopmental Medicine at Kennedy Krieger Institute and is an assistant professor of pediatric neurology at The Johns Hopkins Hospital. Her clinical interests include the diagnosis of neurogenetic disorders and treatment of spasticity and complex movement disorders, including dystonia and chorea. Dr. Riordan has expertise in botulinum toxin injection, baclofen pump management and deep brain stimulator management. Her hope is to help her patients more fully participate in the things that make them happy.
Education
After completing her undergraduate degree in Humanities, Dr. Riordan attended the University of Rochester School of Medicine where she graduated on the education track. She completed a residency in child neurology at Washington University in St. Louis. Her first faculty position was at Children's Mercy at Kansas City after which she spent six years at Vanderbilt, where she gained additional experience in the management of pediatric movement disorders. During her time at Vanderbilt, Dr. Riordan directed the baclofen pump program, expanded access to neurolysis, co-founded a Tourette Association of America Center of Excellence, built a pediatric arm for the Huntington's Disease Society of America Center of Excellence and gained additional training in deep brain stimulation. Dr. Riordan joined Kennedy Krieger in November 2022 as the medical director for the Phelps Center for Cerebral Palsy.
Research
Dr. Riordan's research interests encompass understanding the pathology behind cerebral palsy and complex genetic movement disorders. She is particularly interested in improving constructs of care as well as mental health concerns in these populations.
Related Links