Elizabeth
DiPietro
,
MSN, CRRN, PCNS-BC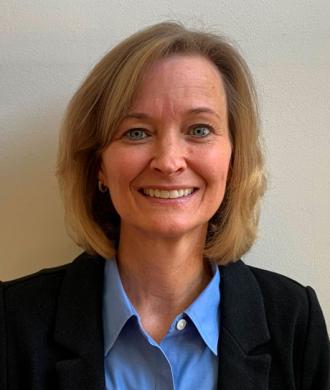 Assistant Vice President, Inpatient Nursing/Associate Chief Nursing Officer
Kennedy Krieger Institute
707 N. Broadway
Baltimore, MD 21205
United States
About
Elizabeth DiPietro's role in the nursing department is multi-dimensional, with a focus on staff education and clinical practice. She coordinates nursing student placements, follows evidence based research and clinical practice, and writes policies and procedures, as well as coordinates with Johns Hopkins Children's Center to ensure current practice, and implement new clinical products.
Education
Elizabeth DiPietro obtained her BSN in 1990 and MSN in 1994, both from the Johns Hopkins University School of Nursing. She is a certified Rehabilitation Registered Nurse as well as a board certified Pediatric Clinical Nurse Specialist. Elizabeth DiPietro has been employed in the nursing department at Kennedy Krieger Institute for 26 years.
Research
All of the research interests in the nursing department involve improving patient care or patient care delivery. Currently, our department is in the process of examining "monitor alarm fatigue." Our goal is to provide safe and effective patient monitoring without frequent false alarms.
Other Publications
"Medication Compliance Protocol for Pediatric Patients with Severe Intellectual and Behavioral Disabilities"
"Medical Emergency Team – Transitioning from an External Response Team to an Internal Reponses Team"
"Communication: The Key to Effective Interdisciplinary Collaboration in the Care of a Child with Complex Rehabilitation Needs"
"Research is the Key"
"Johns Hopkins Nursing Evidence-Based Practice: Implementation and Translation" - Chapter 5, Side Bar Author