Brittany DeCroes
Hornby
,
PT, DPT, PCS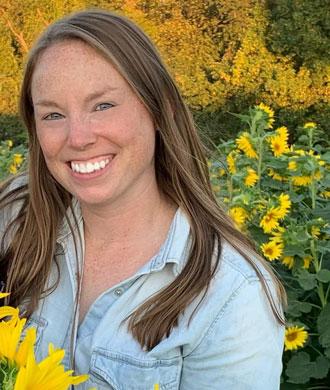 Senior Physical Therapist/Clinical Research Leader
Kennedy Krieger Institute
801 North Broadway
Baltimore, MD 21205
United States
About
Dr. Brittany Hornby is a senior physical therapist/clinical research leader in the Physical Therapy Department at Kennedy Krieger Institute and an assistant professor at the Johns Hopkins University School of Medicine in the Department of Physical Medicine and Rehabilitation.
Dr. Hornby has served as adjunct faculty at the Department of Physical Therapy and Rehabilitation Science at the University Of Maryland School Of Medicine since 2012 and adjunct assistant professor for the Department of Health, Human Function and Rehabilitation Services at the George Washington University School of Medicine and Health Sciences since 2019.
She provides patient care in Kennedy Krieger's outpatient physical therapy locations at 801 North Broadway as well as the Rehabilitation Programs in Columbia, MD. She serves as the primary physical therapist in the Barth Syndrome Clinic at Kennedy Krieger. In coordination with the Telehealth Department, she serves as the telehealth therapies champion. Dr. Hornby serves as a didactic instructor of the Kennedy Krieger Institute Pediatric Physical Therapy Residency Program. She serves on the Kennedy Krieger Institute Susan Harryman Lecture Planning Committee (to provide an annual lecture from a well-known expert in pediatric developmental disabilities).
Education
Dr. Hornby received her Bachelors of Science in Biology from James Madison University in 2008 and her Doctor of Physical Therapy Degree from George Washington University in 2011. She completed her Pediatric Physical Therapy Residency at Kennedy Krieger Institute from 2014-2015. Dr. Hornby subsequently became a Board Certified Specialist in Pediatric Physical Therapy through the American Board of Physical Therapy Specialties in 2015. To further enhance her clinical education abilities, she became a Credentialed Clinical Instructor by the American Physical Therapy Association in 2020.
Research Summary
Dr. Hornby's primary research has occurred in the area of Barth syndrome. In collaboration with her colleagues from the multidisciplinary Barth Syndrome Clinic, she has completed multiple research projects to better characterize the natural history of Barth syndrome, including: functional exercise capacity, strength, balance, motion reaction time and quality of life. She served as co-investigator on the first clinical drug trial for patients with Barth syndrome at Johns Hopkins Hospital to evaluate the safety, tolerability and efficacy of Elamipretide in coordination with Stealth BioTherapeutics.
In her role as senior physical therapist/clinical research leader, Dr. Hornby strives to facilitate research activities for the Kennedy Krieger Institute Physical Therapy Department, including serving at the primary mentor for the Physical Therapy Department Research Grant Program. Dr. Hornby's current main research interest in this role is to utilize clinical data to inform and enhance the Kennedy Krieger Institute Physical Therapy Department and to disseminate information related to our programs in order to educate peers and more widely inform clinical care.
Related Links