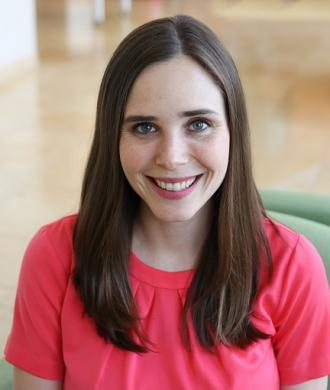 Co-Director, Pediatric Post-COVID-19 Rehabilitation Clinic
About
Dr. Amanda Morrow is a rehabilitation physician and the co-director of the Pediatric Post-COVID-19 Rehabilitation Clinic at Kennedy Krieger Institute. She is also an assistant professor of physical medicine and rehabilitation at the Johns Hopkins School of Medicine.
Her clinical practice focuses on maximizing the functional potential of children with congenital and acquired disabilities. Dr. Morrow also provides patient care in the Philip A. Keelty Center for Spina Bifida and Related Conditions and the Limb Differences Clinic. 
Education
Dr. Morrow received her medical degree from the University of Pittsburgh School of Medicine in 2013. She completed her physical medicine and rehabilitation residency training at Sinai Hospital of Baltimore and then went on to complete the fellowship training in pediatric rehabilitation medicine at Kennedy Krieger Institute/Johns Hopkins Hospital.