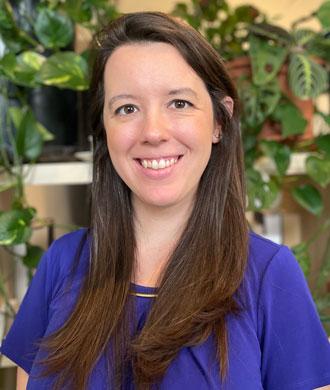 Clinical Psychologist, Department of Neuropsychology
Kennedy Krieger Institute
1750 E. Fairmount Avenue
Baltimore, MD 21231
United States
About
Dr. Allison Gornik is a licensed clinical psychologist in Kennedy Krieger Institute's Department of Neuropsychology. She also holds an appointment as an assistant professor of Psychiatry and Behavioral Sciences at the Johns Hopkins University School of Medicine. Dr. Gornik works with children, adolescents, young adults and their families across a broad range of ages and presenting concerns, including neurodevelopmental (e.g., ADHD, intellectual developmental disorder), anxiety, mood, behavioral difficulties and exposure to trauma. Dr. Gornik is committed to providing care that is gender-affirming, culturally humble and promotes equity. She sees patients within the Neuropsychology Department's outpatient program, including via the Pathways to Young Adulthood Clinic and Executive Function Clinic.
Education
Dr. Gornik received her bachelor's degree in Psychology from New College of Florida and her master's and doctoral degrees in Clinical Psychology from Michigan State University. She completed an APA-accredited internship in child clinical and pediatric psychology at Children's National in Washington, DC, before completing a postdoctoral fellowship in Child and Adolescent Clinical Psychology with Kennedy Krieger and the Johns Hopkins University School of Medicine.
Research
In a research context, Dr. Gornik seeks to better our understanding of assessment processes and results in order to improve youth outcomes. Specifically, she is interested in evaluating procedures and practices to enhance equity and determine their usefulness to youth and families (e.g., predictors of missed appointments, utility of follow-up visits to initial evaluations), as well as deepening our understanding of multi-method, multi-informant assessment to identify factors that influence our results as well as predictors of later outcomes. In addition, Dr. Gornik is interested in informant discrepancies between youths', parents', and teachers' perceptions of children's behaviors, experiences, and internal states.
Related Links