Alicia
Cannon
,
PhD, ABPP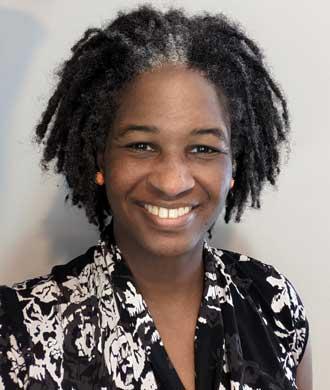 Neuropsychologist
Kennedy Krieger Institute
1750 E. Fairmount Avenue
Baltimore, MD 21231
United States
About
Dr. Alicia Cannon is a board certified clinical neuropsychologist and holds psychology licenses in both Maryland and Virginia. Dr. Cannon heads the Congenital/Genetics Clinic in the Neuropsychology Department's outpatient program and evaluates patients through the Congenital/Genetics Clinic and Epilepsy/Acquired Brain Injury Clinic. Dr. Cannon also provides neuropsychological evaluations and consultation services as psychology director of Kennedy Krieger Institute's Sickle Cell Neurodevelopmental Clinic. She evaluates individuals from age 3 to young adulthood.
Dr. Cannon specializes in evaluation of children with genetic disorders and brain injuries occurring prenatally, perinatally, or during childhood. She has expertise in assessment of children with a history of cerebral palsy and cerebrovascular accidents in the context of prematurity, vascular malformations, or hematological disorders, such as sickle cell disease. Dr. Cannon also has expertise with evaluating children with chronic health conditions such as diabetes and chronic kidney disease. She worked in private practice in both Maryland and Virginia for several years prior to joining the Neuropsychology Department at Kennedy Krieger Institute in 2013.
Education
Dr. Alicia Cannon received an undergraduate degree at American University and her master's and doctoral degrees at George Mason University. She completed a combined clinical psychology/pediatric neuropsychology internship at the North Shore - Long Island Jewish Health System in New York, and a residency in clinical neuropsychology at the Medical College of Wisconsin.
Research
Dr. Cannon's research interests include predicting neurocognitive risk and outcomes in children with sickle cell disease (SCD), adaptive functioning and use of a tiered assessment approach to increase access to services and outcomes for underserved populations. She is involved in several ongoing projects examining developmental delays in SCD, identification of cognitive/developmental risk in preschoolers with SCD and use of new imaging modalities as indicators of risk in SCD.