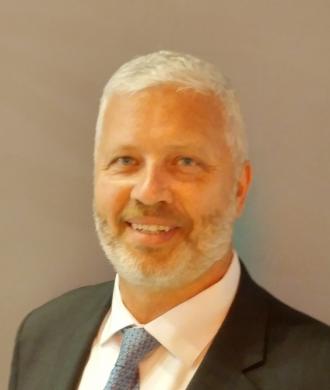 Vice President, School Programs
Kennedy Krieger Institute
3825 Greenspring Avenue
Baltimore, MD 21211
United States
About
Dr. Aaron Parsons is the vice president of school programs for Kennedy Krieger Institute.
Education
Dr. Parsons holds a holds a Bachelor's Degree in American Government and a Master's Degree in Education from the University of Virginia. Dr. Parsons holds a post-graduate certificate in the Administration and Organization of Schools and a Doctorate in Education from Johns Hopkins University.
As a member of the Special Education Administration, Dr. Parsons is responsible for oversight of several of the Institute's school programs, as well as supervision of admissions, regulatory compliance and transition services. He also supervises psychological and behavioral services in the schools and works with a broad, multi-disciplinary leadership team. Additionally, Dr. Parsons supervises the School Programs' IS department, who are critical to administering distance learning.
As part of Kennedy Krieger Institute's Neurodiversity initiatives Dr. Parsons has overseen the development of new programing designed to transition young adults to employment and to continue to support them in that employment as well as all aspects of adult life. He has been honored to be identified as a leader in the Institute's highly collaborative Neurodiversity Steering Committee.
Dr. Parsons has also served as a board member and public policy chair for the National Association of Private Special Education Centers.
Dr. Parsons began his career as a counselor and special education teacher. He is certified as a general and special educator as well as a superintendent of schools.
Dr. Parsons remains active in many areas of policy affecting children and adults with disabilities.