For the Frost family, the first miracle happened when their family survived a horrific car crash. After the accident, Gemma, 7, was minimally responsive for three weeks. Her brother Graeme, 10, remained in a similar state for several days.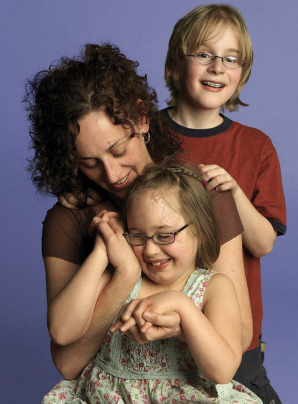 As the children regained consciousness, their brain injuries manifested differently. Graeme's injury affected his motor skills; he could not walk or swallow. Gemma's issues were both cognitive and physical. She couldn't remember how to talk, for example, or how to brush her teeth.
Following emergency treatment and stabilization, Graeme and Gemma were admitted to the Kennedy Krieger inpatient unit, where professionals from each specialty of the program's interdisciplinary team evaluated them and met with their parents to discuss appropriate rehabilitation. While inpatients, the siblings followed rehabilitation plans as unique as their injuries. Graeme worked with occupational and physical therapists and speech-language pathologists, learning how to walk, swallow, and be able to speak without effort. With Gemma, therapists focused on helping her relearn the tasks of daily living.
If it hadn't been for Kennedy Krieger, and the remarkable way their team made sure the kids started all those intensive therapies while they were still in the hospital, there's no way either Gemma or Graeme would be where they are today." – Bonnie, Graeme & Gemma's mother
After several months of inpatient care, Graeme was talking clearly and walking on his own. Gemma could get dressed and communicate with others. Yet they were not ready for school. Instead, they moved to the Specialized Transition Program, a rehabilitation day hospital where the children received therapies, but also continued with schoolwork with the help of special educators. Both children successfully transitioned from STP to schools in their community.