Announcing the Hannah Rose Culotta Endowed Research Fund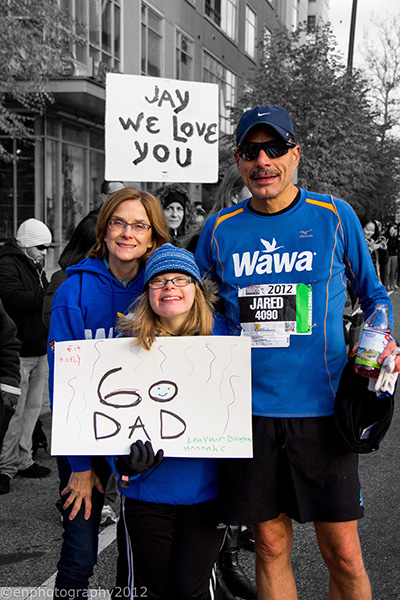 In early 2023, The Wawa Foundation made a surprise tribute gift to support a retiring professional in their administration and longtime Kennedy Krieger donor--through the Run for Hannah--Jay Culotta. In February, The Wawa Foundation initially committed $156,096 to establish the Hannah Rose Culotta Endowed Research Fund, named in honor of his daughter and supporting the Institute's Down Syndrome Clinic and Research Center. The initial gift to Kennedy Krieger will continue to grow each year while a portion is utilized to provide ongoing support that enables and furthers important work in the clinical research programs.
On October 13th, representatives from Wawa and the Culotta family joined Kennedy Krieger to formally announce the fund. Kennedy Krieger is excited to establish the new endowed research fund and is inviting additional contributions to grow and enhance the endowment, a portion of which will be matched by The Wawa Foundation each year.  The Hannah Rose Culotta Endowed Research Fund will serve as a fitting tribute to Jay, honoring Hannah and enabling all of his work and invaluable contributions over the past 27 years to live on in perpetuity.
About the Down Syndrome Clinic and Research Center
Established in 1989, Kennedy Krieger's Down Syndrome Clinic and Research Center strives to optimize the health and quality of life for individuals with the disorder by providing interdisciplinary and comprehensive evaluations and services from birth to adulthood to patients with challenges that include pediatric developmental delay, complex neurodevelopmental and behavioral concerns, and adolescent and adult mental health issues. The clinical research programs play a direct role in patient care as well as finding and developing effective therapies for a variety of conditions that co-occur with Down syndrome.