Join us for two panel discussions on the employment experiences of individuals with disabilities and direct support professionals during the COVID-19 pandemic.
This year marks the 75th anniversary of National Disability Employment Awareness Month (NDEAM). NDEAM celebrates workers with disabilities and the importance of inclusive hiring practices. This year's NDEAM month theme is "Increasing Access and Opportunity."
The six individuals on the panels will discuss important topics highlighted by COVID-19 such as being an essential worker, furlough, and adjusting to new workplace practices.
When:
Thursday, October 22
8:30 - 10:30 a.m. 
Where:
Virtual (via Zoom)
Organizations:
Keynote Speaker: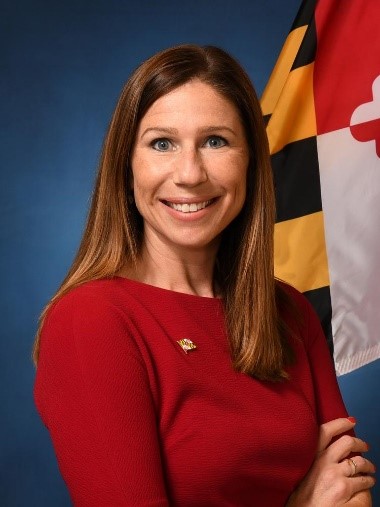 Tiffany P. Robinson, Secretary, Maryland Department of Labor
Tiffany Robinson was appointed secretary of the Maryland Department of Labor in July 2019. Robinson leads the Maryland Department of Labor in protecting and empowering Marylanders by safeguarding workers, protecting consumers, and cultivating a thriving workforce that meets the demands of Maryland's dynamic economy.
Moderators:
Dr. Nancy Grasmick (Kennedy Krieger Board Chair)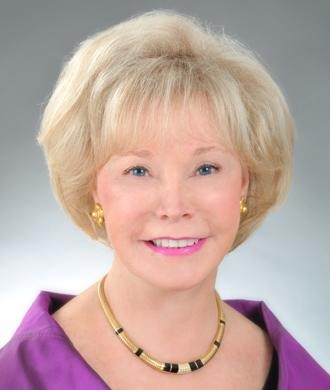 Dr. Nancy Grasmick is Kennedy Krieger Institute's first female board chair and has been committed to the mission of Kennedy Krieger Institute for over 20 years. She is also the chair of the Neurodiversity Task Force at Kennedy Krieger Institute. Dr. Nancy S. Grasmick was the State Superintendent of Maryland Public Schools for 20 years. She was both the first female superintendent in Maryland history and remains the longest-serving appointed superintendent in U.S. history.
In 2012, Dr. Grasmick was named the Presidential Scholar at her alma mater, Towson University, where she collaborates with national experts and practitioners to bring innovation to education on many levels. Dr. Grasmick received her doctorate from The Johns Hopkins University, her master's degree from Gallaudet University, and her bachelor's degree from Towson University.

Dr. Grasmick has received numerous awards for her visionary leadership, including the national Harold W. McGraw, Jr. Prize in Education. In 2011, she was inducted into The Daily Record's "Circle of Influence," recognizing her as a "Most Influential Marylander." In 2010, the College Board awarded her the national William U. Harris Award of Excellence and the National Art Education Association honored her with the Distinguished Service, Outside the Profession Award. Dr. Grasmick is also a presidential scholar at Towson University.
Michael DiGiacomo – (Executive Director of the Governor's Workforce Development Board (GWDB))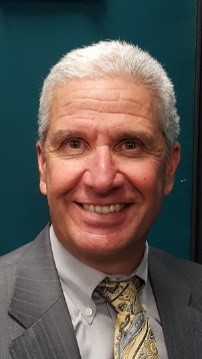 In June 2015 Michael R. DiGiacomo was appointed by Governor Hogan to be the Executive Director of the Governor's Workforce Development Board (GWDB), the chief policy-making body for workforce development in Maryland. The Board serves as ambassadors for Maryland's business community and further advises Governor Hogan and the workforce system on the workforce development and training needs for Maryland's business.  Mr. DiGiacomo has more than 20 years' experience in business development and sales in the IT and manufacturing sector. 
Panelists:
Oscar Martinez – Kennedy Krieger Institute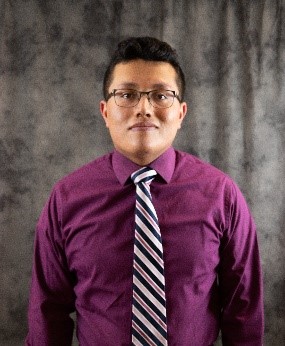 Hello, my name is Oscar and I like to be friendly and I work at Petco. I go to CORE Foundations at Kennedy Krieger Institute. Before finding employment at Petco, I worked in the community applying to jobs, going on tours, and making community connections. I like working at Petco because they support me in stocking and customer service roles. I like being part of a team and working with my direct support staff.
Jonathan Sumner – SEEC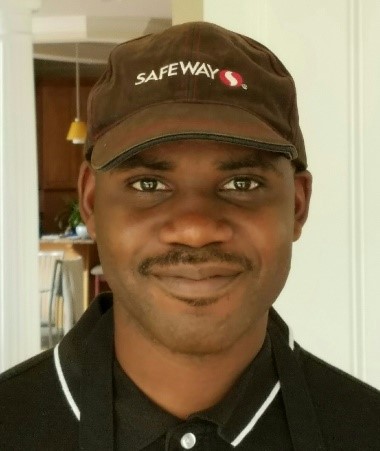 Jonathan is currently working at Safeway in Olney, MD. The title of his job at Safeway is being a curtesy clerk, which means he helps customers with their groceries. He will organize and clean trash in carts and do propane exchanges for customers.
Jonathan has been working at Safeway for 2.5 years, and before was volunteering at the Habitat for Humanity Restore. When Jonathan had volunteered, he would help with organizing and restocking furniture. Before being a volunteer, Jonathan participated in Project Search where he did internships like gardening, data entry, and at a car dealership.
Devri Day – Companions Inc.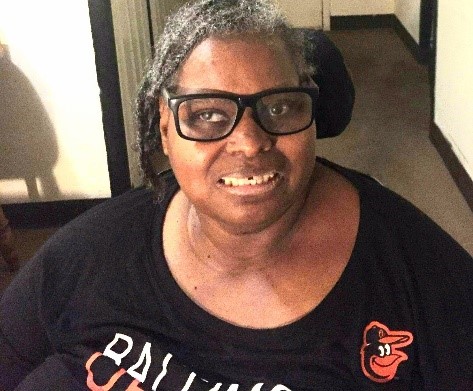 Devri Day is an ardent self-advocate who truly enjoys giving back to her community. Her most recent role was at a retirement home in Catonsville where she worked as an Activities Assistant bringing smiles to the faces of older adults through her poetry, oldies music and games, to name a few. She enjoys attending social events and lending a helping hand wherever her help is needed. Devri regularly participates in peer support groups where she motivates others to advocate for themselves and shares how self-advocacy helped her overcome many life adversities.
After losing her volunteer position due to the COVID-19 pandemic, Devri began participating in virtual support programming with Companions. She experienced first-hand how virtual supports enabled her to maintain connection with other people. Devri developed great interest in learning how to navigate videoconferencing technology and now has plans to start-up her own virtual women's empowerment group. Devri enjoys spending quality time with her boyfriend and listening to her favorite oldie jams. She loves a good steak with onions and good company. 
Kathryn St. George – Kennedy Krieger Institute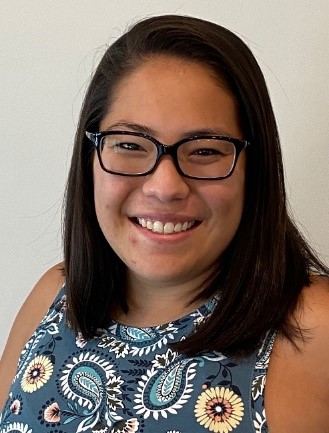 My name is a Kathryn St. George and I am a Community Development Specialist at Kennedy Krieger Institute. I received my Bachelor of Science in Community Health with double minors in Biology and Psychology from Salisbury University. I started working as a Paraeducator for a local school district and pursued a Master of Education with a concentration in Curriculum and Instruction from the University Of Maryland College Park. I am certified in Elementary Education and am in the process of adding Special Education to my credentials.
After experiencing the classroom, I decided to pursue something different. I joined the MCS staff in August 2019 and have worked closely with neurodiverse individuals focusing on a variety of skills. I provide support and promote life skills for these individuals to have a productive, independent, and successful life through volunteering experiences, community-based learning, and working closely with those seeking employment. Outside of work, I spend most of my free time with my family. You may also see me out on the hiking trails or at the gym!
Joe Postow – SEEC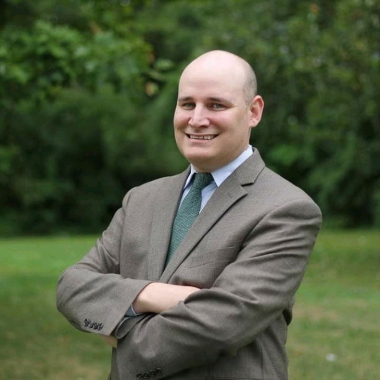 Joe Postow has been working for SEEC since 2007 after he graduated from Towson University. Has started out as a direct support professional in the day supports program until he moved into employment. He has worked with different individuals at a variety of different job sites from grocery stores, hospitals, gyms, and offices. He also works as a Judaics Teacher for Kehila Chadasha Congregation in Bethesda, MD.  
Twyla Bishop - Companions Inc.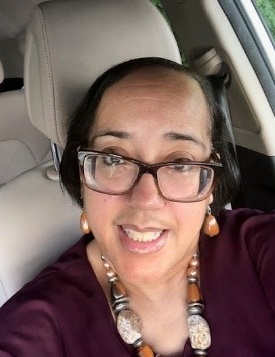 Twyla Bishop is a Community Outreach Coordinator and Job Developer at Companions, Inc. She has over two decades of successful experience in community outreach and employment supports. Over the years, Twyla has supported people with disabilities in various roles ranging from direct supports to program coordination.
Twyla is a creative thinker who is passionate about establishing community linkages and creating opportunities for meaningful activities and employment for people with disabilities. She was pivotal in the development and implementation of a Virtual Support Program aimed at ensuring continuity of supports and promoting social interaction during the COVID-19 pandemic. A strong believer in the power of positive thinking, Twyla regularly provides coaching and supports to encourage others to live positive, fulfilling, and purposeful lives.
She is a native of Montgomery County, Maryland where she earned various academic diplomas and certificates including a certificate in Aging and Disability and another in Advance Job Development and Workforce Development. A lifelong learner, Twyla recently received her Associates degree and will continue her education in Health and Human services at the Catholic University, Washington, DC. Twyla enjoys inspirational reading and travelling with her family.  
Additional NDEAM Events:
October 9th - Employment First NDEAM Event hosted by Developmental Disabilities Administration

October 13th – Maryland APSE Lunch with Leaders Event

October 14th – Facilitating NAPSEC Roundtable Discussion on Strategies to Increase Employment Outcomes for Individuals with Disabilities

October 27th – Take-Out Night at Alexanders Tavern to benefit MCS
Additional Resources: