The safety of our patients, staff members and visitors is our highest priority.
Scheduled events happening at Kennedy Krieger, or in other locations, may be impacted by the ongoing and rapidly changing COVID-19 outbreak.
Please continue visiting this page for continued updates on the status of CARD anniversary events.

We apologize for any inconvenience. Thank you for your understanding.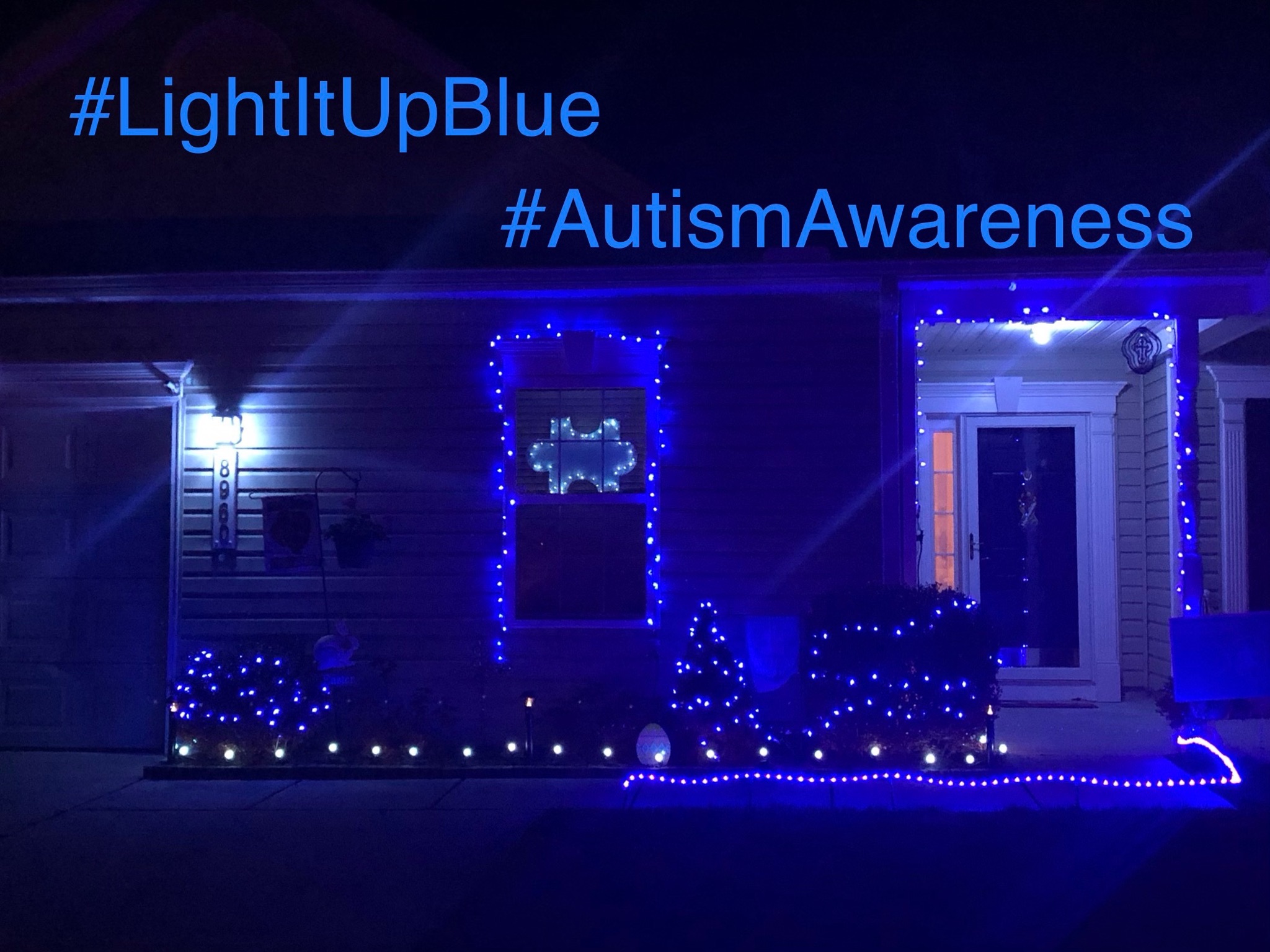 It's Autism Awareness Month, a time when the world comes together to recognize those living with autism and the people who love them.

We encourage you and your family to show us your blue all month long! Whether it's by wearing blue, or by drawing something blue, there are many ways you can participate throughout April.

We hope you'll join as we work toward increasing understanding and acceptance for the millions of families facing the challenges of autism.
---
CARD Goes Blue! Autism Awareness Month Kick-Off Event
Wednesday, April 1, 2020
5 - 7 p.m.
Hosted by Founding and Executive Director, Rebecca Landa, PhD, CCC-SLP
We are in the process of reviewing this event in order to make it safer and more convenient for families.
Please stay tuned for additional information.

---

CANCELLED: Mahaffey's Pub Autism Awareness Month Fundraiser
Out of an abundance of caution, this event has been cancelled.
---

Do & Dye Salon Cut-A-Thon
Sunday, April 19
10 a.m. - 5 p.m.
1834 E. Joppa Road, Parkville, MD 21234
Get a new 'do and help raise money for the Center for Autism and Related Disorders (CARD) in honor of Autism Awareness Month!
Register today for Do & Dye Salon's Cut-A-Thon. Registration and salon appointments are required.
The proceeds from the Cut-A-Thon will benefit the children and families that are seen at CARD.
Cut-A-Thon Prices:
• Shampoo and Style: $15
• Shampoo, Cut, and Style: $25

---

FREE Sharing Treatment & Autism Resources (STAR) Trainings

After careful consideration, the upcoming STAR trainings will be facilitated via a recording and/or live stream due to the rapidly changing situation with COVID-19.
Participants will not be able to attend this training in-person.
More information and updates will be available soon. We appreciate your patience while we make these changes.
If you have any questions, please reach out to Hanah Tanenholtz at CARDOutreachandTraining@KennedyKrieger.org.

Getting an Autism Spectrum Diagnosis: Where Do I Go From Here?
Friday, April 3, 2020
9:30 - 11:30 a.m.
3901 Greenspring Avenue, Baltimore, MD 21211
Presented by Catherine "Cathy" Groschan, LCSW-C

Transition Planning for Students with Disabilities
Friday, April 3, 2020
11:30 - 12:30 p.m.
3901 Greenspring Avenue, Baltimore, MD 21211
Presented by Mallory Finn, Esq. & Alyssa Thorn, Esq.

The Gut-Brain Connection in Autism: From Research to Practice
Tuesday, April 7, 2020
4:30 - 5:30 p.m.
1741 Ashland Avenue, Baltimore, MD 21205
Presented by Calliope Holingue, PhD, ABPP

Treating Anxiety in Children with ASD
Thursday, April 16, 2020
4:30 - 5:30 p.m.
1741 Ashland Avenue, Baltimore, MD 21205
Presented by Amy Keefer, PhD, ABPP

Mental Health Crisis in Autism Spectrum Disorders
Thursday, April 23, 2020
4:30 - 5:30 p.m.
1741 Ashland Avenue, Baltimore, MD 21205
Presented by Luke Kalb, PhD

Toilet Training for Children with Autism: Strategies for Success
May 6, 2020
9 - 10 a.m.
1741 Ashland Avenue, Baltimore, MD 21205
Presented by Elizabeth Cross, PhD
---

Friends of CARD Event at Angel Park
June 6, 2020
Details to Follow
---

20th Annual Autism Conference
Save the Date!
October 1 and 2, 2020