Thanks for all you do, here's something special for you!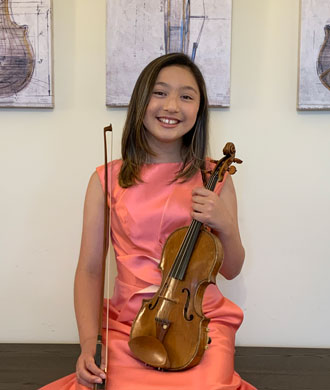 About Maggie and Matthew Schneider
Maggie Schneider, 12, and Matthew Schneider, 11, are accomplished violinists and philanthropists. Matthew is also an accomplished vocalist. They started their musical training at The Johns Hopkins University's Peabody Institute in Baltimore, and began studying the violin at 3½ years old. When Matthew was 5 and Maggie was 6, they transitioned their studies to New York City, at the Manhattan School of Music's Precollege program, where they currently study violin under Byung K. Kwak. Matthew has a second major in voice.
From a young age, Maggie and Matthew have wanted to use their performances as a tool for fundraising for childhood-focused charities. They have participated in multiple fundraising concerts and co-developed an annual benefit concert series. Their philanthropic pursuits began with a violin recital to benefit Alex's Lemonade Stand Foundation for Childhood Cancer. Together, they have raised around $30,000 to benefit nonprofit organizations for children, such as Johns Hopkins Children's Center and Kennedy Krieger Institute, and this amount increases every year.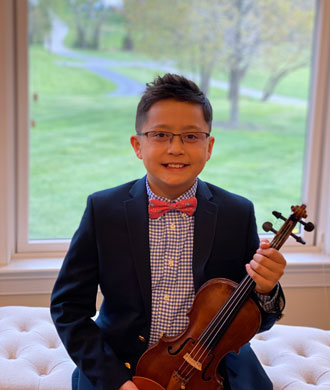 Maggie and Matthew believe that music connects people and opens people's hearts. Through their music, they hope to inspire their peers to join in their philanthropic efforts. This motivates them, even when practicing and rehearsing can be challenging. As the COVID-19 pandemic has hindered annual fundraising concerts and in-person events, they have stayed motivated by entering and winning several violin competitions. They will be debuting at Carnegie Hall in May of 2022, but nothing will be more exciting for them than to retake the stage together in Baltimore in June of 2022 to perform for an audience of philanthropists and peers.