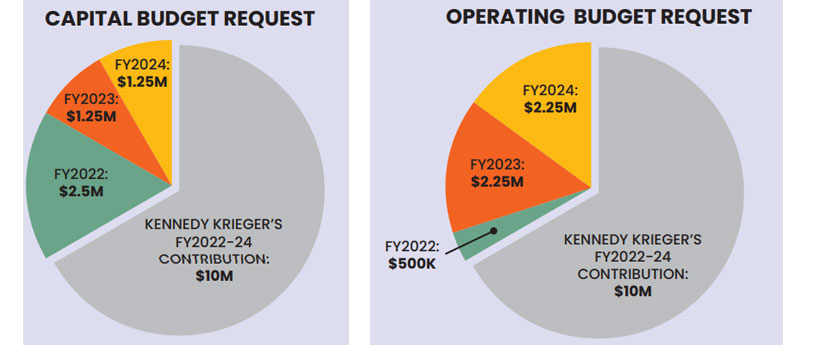 Maryland's Children Need Your Help Now.
Kennedy Krieger Institute has evaluated, treated and supported thousands of children with emotional, behavioral and neurological conditions for decades. Through this experience, we have witnessed firsthand the clear relationship between a child's environment and their development: Children growing up in poverty, hunger, overcrowded schools, under-resourced communities and/or unstable housing—major sources of toxic stress—are at an increased risk of poor developmental outcomes. So, too, are children exposed to episodes of violence, discrimination and/or racism—major sources of traumatic stress. Experiencing toxic and/or traumatic stress during development can lead to serious health conditions, both mental and physical, with adverse consequences that start in childhood and unfold over a lifetime.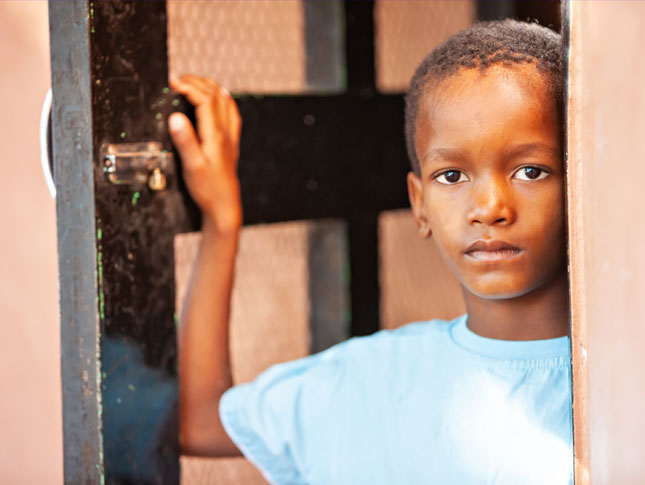 In response, Kennedy Krieger is establishing the Center for the Neuroscience of Social Injustice to study the ways in which cultural disparities and inequities affect a child's developing brain and nervous system, and ultimately, their overall health. What we learn from this center's work will inform prevention and new clinical interventions to help reduce the impact of these experiences on children.
Recent events across Maryland and our nation underscore the importance of the work that this center will undertake, and the need for it to begin immediately. There is no other organization in the nation better prepared than Kennedy Krieger to do the necessary work to understand how social injustice affects children's development and how to use that understanding to improve outcomes. Our aim is to make childhood equitable and just for all children in our state—and beyond. Let's make Maryland a leader in solving this nationwide challenge.
Creating and launching the center requires $30 million. Kennedy Krieger will fund two-thirds of the expense through fundraising.

For fiscal year 2022, Kennedy Krieger received $500,000 in operating funds and $2.5 million in capital funds from the state of Maryland.

For fiscal years 2023 and 2024, Kennedy Krieger is requesting $2.25 million in operating funds and $1.25 million in capital funds, each year, from the state of Maryland.

Over the next two years, Kennedy Krieger will contribute $10 million in operating funds and $10 million in capital funds for the center.

The state and Institute funds will be used to establish and launch the Center for the Neuroscience of Social Injustice:

The operating funds will allow us to staff the center and recruit world-class scientists to it. With the fiscal year 2022 support, we've successfully recruited one such scientist who joined the Institute in September 2021.

The capital funds will be used to create/renovate the research space necessary for the center. We have retained an architectural design firm and initiated assessment of our building at 707 North Broadway, in East Baltimore, where the center's research space will be housed. We anticipate completion of the assessment by January 2022, and renovations to begin shortly thereafter.
For more information about our Center for the Neuroscience of Social Injustice and our funding request, please email Emily Arneson, director of government affairs, by clicking on the "Email Us" button below.
Email Us