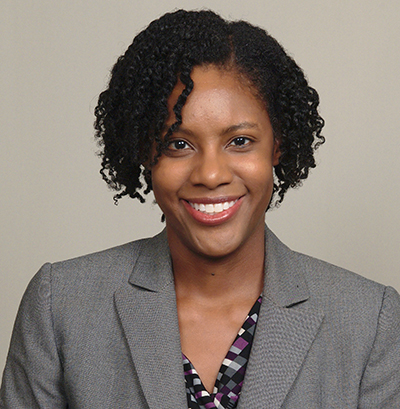 Nikeea Copeland Linder, Ph.D., MPH
Co-Director, Center for Diversity in Public Health Leadership Training
Assistant Professor of Psychiatry and Behavioral Sciences, Johns Hopkins School of Medicine
LinderN@kennedykrieger.org
Kennedy Krieger Institute
707 N Broadway
Baltimore, MD 21205
United States
 
About
Dr. Linder is the Co-Director of The Center for Diversity in Public Health Leadership Training (The Center for Diversity)  at Kennedy Krieger Institute and an assistant professor in the Department of Psychiatry and Behavioral Sciences at Johns Hopkins School of Medicine. She also co-directs Maternal and Child Health-Leadership, Education, Advocacy, Research Network (MCH-LEARN)  and the CDC John R. Lewis Undergraduate Public Health Scholars Program Maternal and Child Health Careers/Research Initiatives for Student Enhancement-Undergraduate Program (MCHC/RISE-UP).
Education                    
Dr. Linder earned an M.A. and Ph.D in Clinical Psychology and an M.P.H. in Health Behavior and Health Education from the University of Michigan. She completed a postdoctoral research fellowship at the Program for Research on Black Americans at the Institute for Social Research. She also completed a General Academic Pediatrics Research Fellowship at Johns Hopkins School of Medicine.
Research
Dr. Linder's research examines the impact of toxic stress on the mental health and health-risk behaviors of youth. She conducts research on toxic stressors such as community violence exposure and racial discrimination that disproportionately affect African American youth. She is particularly interested in identifying protective factors and understanding the mechanisms through which individual, family, and cultural protective factors decrease depression, anxiety, and health-risk behaviors and enhance adaptive coping among youth who have experienced high levels of stress. She is interested in the development of evidence-based interventions designed to reduce stress and promote resilience among youth.
Research Publications
Copeland-Linder N, Lambert SF, Ialongo NS. Community violence, protective factors, and adolescent mental health: A profile analysis. Journal of Clinical Child and Adolescent Psychology. 2010;39(2):176-186.
 Copeland-Linder N, Lambert SF, Chen Y-F, Ialongo NS. Contextual stress and health risk behaviors among African American adolescents. Journal of Youth and Adolescence. 2011;40(2):158-173.
McBride Murry V, Berkel C, Gaylord HNK, Copeland-Linder N, Nation M. Neighborhood poverty and adolescent development. Journal of Research on Adolescence. 2011;21(1):114-128.
Copeland-Linder N, Onigu-Otite EC, Serico J, Jamora M, Belcher HM. Neurobiology of Child Maltreatment and Psychological Trauma. In Johnston MV, Adams HP, Fatemi A, eds. Neurobiology of Disease, Second Edition. New York: Oxford University Press; 2016:1269-1274.
Perry-Parrish C, Copeland-Linder N, Webb L, Sibinga EM. Mindfulness-based approaches for children and youth. Curr Probl Pediatr Adolesc Health Care. 2016;46(6):172-178.
Butler-Barnes ST, Martin PP, Copeland-Linder N, Seaton, E.K., Matusko, N., Caldwell, C.H., Jackson, J.S. The protective role of religious involvement in African American and Caribbean Black adolescents' experiences of racial discrimination. Youth & Society. 2016;50(5):659-687.
Butler-Barnes ST, Martin PP, Hope EC, Copeland-Linder N, Scott ML. Religiosity and coping: Racial stigma and psychological well-being among African American girls. Journal of Religion and Health. 2018;57(5):1980-1995.
 Barbarin OA, Hitti A, Copeland-Linder N. Behavioral and emotional development of African American boys growing up in risky environments. Child Development Perspectives. 2019;13(4):215-220.