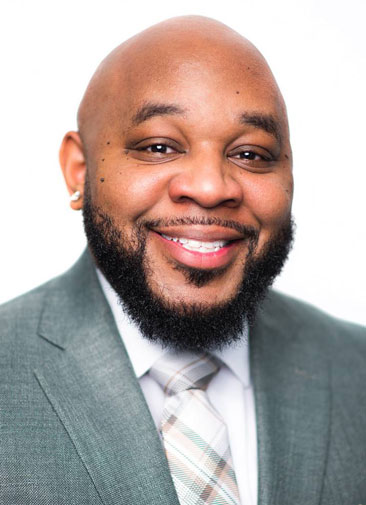 Program Manager, Center for Diversity and Public Health Leadership and The Office of Health, Equity, Inclusion & Diversity (O-HEID)
Kennedy Krieger Institute
707 N. Broadway
Baltimore, MD 21205
Email: WilliamsKen@KennedyKreiger.org
About
Kenneth B. Williams, Jr., MPH serves as the Program Manager for The Center for Diversity in Public Health Leadership Training (The Center for Diversity) and The Office of Health, Equity, Inclusion & Diversity (O-HEID) at Kennedy Krieger Institute. In coordination and collaboration with Dr. Harolyn M. E. Belcher, Vice President and Chief Diversity Officer, Mr. Williams manages the daily program-related activities of The Center for Diversity. Mr. Williams is primarily responsible for implementation and management the CDC John R. Lewis Undergraduate Public Health Scholars Program Maternal and Child Health Careers/Research Initiatives for Student Enhancement-Undergraduate Program (MCHC/RISE-UP) and the Maternal and Child Health-Leadership, Education, Advocacy, Research Network (MCH-LEARN) programs. Additionally, Mr. Williams provides administrative support to O-HEID at Kennedy Krieger Institute.
Mr. Williams is a well-rounded and detail-oriented organized professional that possesses a genuine passion for assisting and empowering individuals through education, leadership, and training. Mr. Williams' professional employment experiences have been primarily focused in service, albeit in administration, education, research, and program/project management. Mr. Williams recognizes these prior experiences as "blessed, rewarding & valuable growth opportunities designed to prod organizational & community-based change."
Mr. Williams possesses executive administration, program/project management, and instructional/training expertise. Mr. Williams has effectively managed, planned, and evaluated programmatic activities as well as designed and assisted in the development and implementation of programmatic goals, objectives, policies, and procedures. Aside from managing the daily operations of executive administration departments, instructional, and grant-funded programs, Mr. Williams has been actively involved in the recruitment, engagement & mentorship of participants, scholars, volunteers, etc., while fostering rapport among various communities, administrators, and partners/stakeholders.
Education
Mr. Williams obtained a Master of Public Health (MPH) degree from Fort Valley State University in Fort Valley, Georgia and a Bachelor of Science (BS) in Biology from Savannah State University in Savannah, Georgia. Mr. Williams is currently in pursuit of a Doctor of Public Health (DrPH) degree.