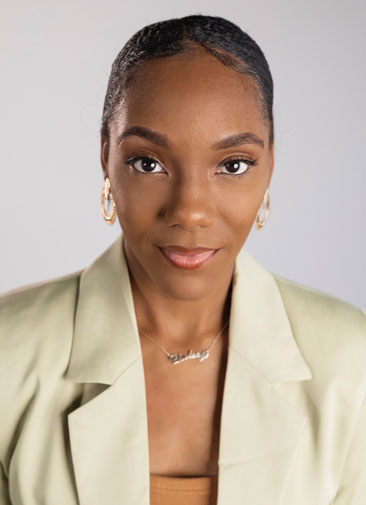 Program Coordinator, 

Center for Diversity in Public Health Leadership Training and Office of Health, Equity, Inclusion, and Diversity Program
Kennedy Krieger Institute
707 N. Broadway
Baltimore, MD 21205
Email: HargraveC@kennedykrieger.org
About
Chelsey A. Hargrave is a master's level public health professional who brings a southern hospitality twist to Kennedy Krieger Institute. She currently serves as a Program Coordinator for the Center for Diversity in Public Health Leadership Training and the Office of Health, Equity, Inclusion, and Diversity Program.
Education
Chelsey A. Hargrave received her Bachelor of Science degree in Health Promotion with a minor in Sociology from Appalachian State University. At Appalachian, Chelsey was a full-time student, and a Track & Field athlete. Chelsey also became a member of Delta Sigma Theta Sorority Incorporated.  Chelsey managed academic and athletic commitments simultaneously and developed an understanding of the value of time management skills and balance. These values are essential to Chelsey's role as a Program Coordinator.
After obtaining her Bachelor of Science degree from Appalachian State University, Chelsey believed that her purpose was larger than herself. Chelsey went on to pursue a Master of Public Health degree from Liberty University, Lynchburg Virginia (VA). Given Chelsey's educational background, she obtained experience working in healthcare, prior to the Kennedy Krieger Institute. Chelsey desired to jumpstart her career in the field of Public Health; her peaked interest in the field of public health landed her at Kennedy Krieger Institute. Serving in healthcare, Chelsey's passion and work ethic are engrained in the value of empathy and serving. Additionally, Chelsey possesses experience in program development that is coupled with her drive to serve communities at large; Chelsey is honored to serve.