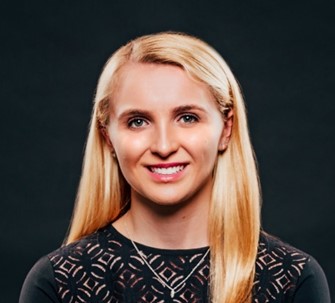 By Cheryl Lyn Errichetti, MPS, lead research coordinator for the RADx-UP research project
Through the RADx® Underserved Populations (RADx-UP) project, funded by the National Institutes of Health, we have been studying how the pandemic has affected in-person schooling for children with intellectual and developmental disabilities, and facilitators for and barriers to children with those disabilities getting tested for the coronavirus. At Kennedy Krieger, we mirrored the project performed by our colleagues at Washington University in St. Louis and implemented weekly testing for students and staff members at Kennedy Krieger School Programs.
Our testing approach and procedures were an extension of the initial RADx-UP grant, which, in part, sought to gather qualitative data surrounding various implementation strategies that could successfully facilitate access to routine COVID-19 testing for families of students with intellectual and developmental disabilities. In a series of focus group-like sessions, families gathered to discuss what they believed to be barriers to and facilitators for COVID-19 testing. The information we gathered informed our testing approach.
Testing:
The primary goal of the testing portion of the project was to help keep schools serving students with intellectual and developmental disabilities open so that students would be able to maintain access to needed resources and services. The test we used was a PCR-based saliva test. We were on-site weekly to collect samples from asymptomatic students and staff members. We shipped samples to Washington University in St. Louis, and participants received notification of results within 30 hours, on average. We offered an incentive—$5 a week—to each participant, and we provided the entire school community with the positivity rate within the study group on a biweekly basis. Testing concluded on May 26, 2022.
National Survey:
The second portion of the project involved a national survey. The national survey was sent to parents and guardians with a child with an intellectual or developmental disability, and addressed topics of overall student and parent well-being (both at the time the survey was completed and throughout the course of the pandemic), the impact of the pandemic on their child's education and schooling, COVID-19 testing, and vaccination hesitancy. The national survey closed in mid-July, and data from the survey will be disseminated at national conferences and peer-reviewed publications. The MCDD is grateful to the Association of University Centers on Disabilities, the Council of Parents' Attorneys and Advocates, and the Parents' Place of Maryland for their efforts to disseminate the survey.