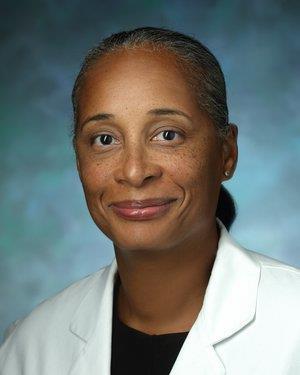 Kennedy Krieger Institute's Human Resources department and the Maryland Center for Developmental Disabilities hosted the first virtual Women's Leadership Initiative event on February 2. The keynote speaker was Maria Trent, MD, MPH, a pediatrician and adolescent medicine specialist on the faculty of the Johns Hopkins University Schools of Medicine, Nursing and Public Health. After the keynote address, the event included 12 facilitators leading small-group break-out sessions with Kennedy Krieger faculty members, staff members and trainees.
In her keynote address, Dr. Trent spoke openly and honestly about her experiences as a woman, and as a woman of color, navigating work-life balance as a healthcare professional, mother, wife and now widow, especially during the coronavirus pandemic. She reminded attendees that no matter what one may want to do, one must make an effort to recover from the negative events in one's life. Finally, Dr. Trent talked about how women can take charge of their own careers, lives and relationships.
The overall theme of Dr. Trent's lecture was the importance of resilience in one's personal and professional lives, with each person being their own CEO and corporation, and having a mission statement and goals. A take-home message from Dr. Trent's presentation was that although the pandemic and external influences may seem to present only negative challenges, women can, with a shift in perspective, discover that there are silver linings and opportunities—both personal and professional—to be discovered.