Maryland Center for Developmental Disabilities (MCDD) faculty members, staff members and trainees took part in the first virtual Maryland Developmental Disabilities (DD) Day event. Advocates look forward to DD Day every year, and it's also an important event for trainees. The MCDD is sponsoring seven trainees this semester. Here are five of those trainees' reflections on DD Day:
Rachel Carroll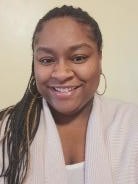 On February 9, I had the pleasure of attending DD Day at the Maryland General Assembly's virtual event. DD Day is usually held in Annapolis, where hundreds of people from all over Maryland come to hear elected officials, agency representatives, invited speakers and advocates learn about legislation and new initiatives affecting people with disabilities. The DD Day event was well-organized and very informative. I learned about many proposed laws and bill briefings that will become laws, such as laws about equality and voting rights for individuals with disabilities, as well as coming together for the needs of the community.
Ensuring that every child and adult with a disability has the same opportunities as anyone else is something that needs to be discussed and addressed within the community and around the world. Being an advocate for people with disabilities is something that is important to me. As Delegate Mark S. Chang stated, we need to "fight for people who can't fight for themselves." This stood out to me because we all have to come together to ensure that people with disabilities have the same opportunities as anyone else. Together we are better!
Kendall Dillard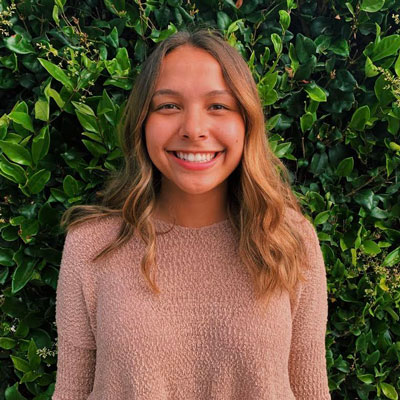 DD Day is a day that focuses on bringing awareness to creating a better tomorrow for individuals living with intellectual and developmental disabilities, specifically through laws and policy. This day takes place at the Maryland General Assembly in Annapolis, and this year, we participated via Zoom.
In school, I'd learned about what being an advocate means, but being able to attend DD Day was even more eye-opening. The DD Day event emphasized policy, advocates' roles and community for all, and I was able to see and feel the empowerment and support that go into being a strong advocate. I took a lot of information away from this event, including how important supporting self-advocacy is, how being active in local policy is beneficial, and the need for—and importance of—being an advocate. I also learned about specific House and Senate bills that advocates are working to get passed, and about policies and how I can get involved on a local level.
Afterward, I got the chance to talk with Kennedy Krieger Institute employees about the day during a lunch-and-learn session. With this being my first day at the Maryland General Assembly, it was helpful to talk with individuals who have been involved in this event before. Having those individuals talk with all of us trainees about what we learned, how to connect it to our work, and how we can get involved was beyond helpful. During the lunch-and-learn session, I learned specific tips on effective advocacy and policy-making. This conversation brought everything from the DD Day event together for me, so I could relate to and understand everything I learned.
One specific thing I learned was how to get the attention of my local delegates and how to introduce myself. By being creative and consistent, I can be heard by my delegate, I will have a platform to advocate for others, and I can be a voice for individuals with disabilities. This was a great experience, and I learned a lot about how to be an advocate, whom to be an advocate for and how to get involved.
Tracy Hincke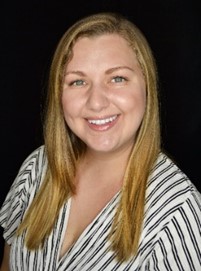 As a social work and public health graduate student, I found the DD Day event at the Maryland General Assembly to be extremely enlightening. I learned about the many ways that I can get involved in legislation and policy while supporting individuals with intellectual and developmental disabilities. Overall, the event expanded my knowledge of government and various legislators, and the importance of testimony and voting. I highly recommend attending this event next year!
Keighly Little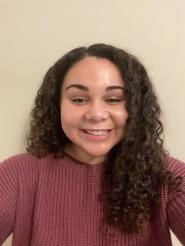 DD Day at the Maryland General Assembly is an event for advocates to gather together and connect. This year, the event was held virtually, but that did not detract from this great opportunity. All attendees were given the opportunity to listen to legislators speak on current, important issues relating to the disability community, including increases in wages, housing opportunities and employment issues. We also got to learn about bills being reviewed that are important to the lives of people with developmental disabilities. The legislators speaking at this event showed just how important our advocacy is and how our voices make a difference. By continually fighting and advocating for critical issues, we are showing legislators what changes need to be made.
After DD Day, I also attended the lunch-and-learn session, which can be summed up in one quote: "Effective advocacy takes all of us." At this event, attendees got to learn about the self-advocacy movement from Ken Capone, public policy director for People On the Go Maryland, and about the importance of protecting the Americans with Disabilities Act. A former delegate also gave advice on how to be the best possible advocate. This was very helpful because we were given concrete advice on how to reach out to senators and delegates, and also strategies to find meaningful ways to make our points.
Overall, both DD Day and the lunch-and-learn session introduced me to past and current legislation that is vital to the lives of people with disabilities, and it made me more aware of how to get involved in advocacy for the disability community.
Victoria "Tori" Long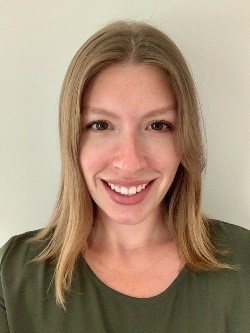 This was my first DD Day, and in reflecting back, the two largest impressions I have are gratitude that technology allowed DD Day to occur during a pandemic, and hopefulness for the future. This past year was a year of much change and uncertainty. It is encouraging that while we are all adjusting to the new normal, legislators are thinking beyond their own needs and focusing on the needs of those with intellectual and developmental disabilities.
The lunch-and-learn session was very educational. I thought it was powerful to hear from advocates and self-advocates, because as Emily Arneson, Kennedy Krieger's director of government relations, stated, it puts a face to a policy. Prior to the session, I did not know that the Ken Capone Equal Employment Act of 2016 abolished certificates that allowed employers to pay employees with disabilities subminimal wages. To me, this seems like one of the more "obviously this should pass" bills that we discussed during the lunch-and-learn. In fact, I discussed this act with my sister, who works in policy in another state. She thought it would be a good bill to propose where she lives. In that vein, I thought former delegate Sue Kullen provided invaluable tips on how to get your voice heard by your representatives.
Overall, DD Day and the lunch-and-learn session energized listeners to continue to strive for persons with intellectual and developmental disabilities to achieve community belonging.