Dr. Jacqueline Stone: Today I am joined by Caitlin Thompson, pediatric psychologist with the Pain Rehabilitation Program at Kennedy Krieger Institute.

Caitlin Thompson: I'm here to talk about Jackie who is an almost 14 year old girl with complex regional pain syndrome, or CRPS. I first met Jackie and her family when they came to Kennedy Krieger Institute's outpatient pain rehabilitation clinic for an interdisciplinary evaluation. Jackie developed CRPS after injuring her ankle and had gone to multiple doctors before coming to see us. CRPS is a pain syndrome that often occurs after an injury and usually affects a limb and leads to a lot of pain. When we first saw Jackie, she was not able to put any weight on her foot and was using a scooter and reported that the pain got to the point where it was so bad that it hurt to blow on her foot. She said the she was just spending a lot of time in a room elevating her foot, crying. Jackie said that she felt really isolated and sad and had the sense of hopelessness. Her family said it was hard to imagine her being able to walk again.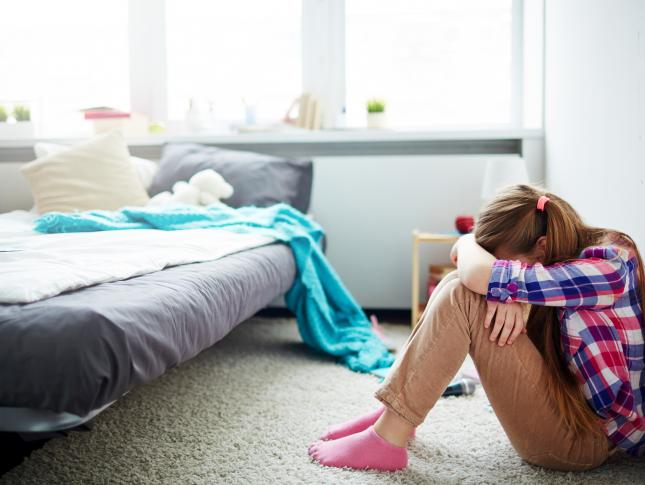 After our evaluation in clinic, we recommended that Jackie enter into our inpatient rehab program, where she would receive intensive rehab therapies and learn coping skills to help her manage her pain. What's been really inspiring to me about Jackie is her motivation and positivity. She's experienced some ups and downs, which is normal, but she has really persevered through those challenges. Jackie has said to me that she is really working on celebrating the positives and thinking about the improvements she has made instead of focusing on what she isn't yet able to do. Jackie has been making great progress. She's now only using one forearm crutch and working on walking without any assistive devices. She hopes to be able to walk across the stage at her 8th grade graduation and to walk on the beach without any assistive devices with her family. Her family summed it up really greatly by saying "We got our Jackie back".

Dr. Jacqueline Stone: Inspiring moments is produced for WYPR by Kennedy Krieger Institute. I am Dr. Jacqueline Stone.