Dr. Jacqueline Stone: Today I'm joined by Paul Brylske, Director of the Therapeutic Foster Care Program at Kennedy Krieger Institute.
Paul Brylske: Let me tell you about a story of a young man, Kwanmay, who came to us when he was 10 years old after being in 11 foster homes and coming out of a residential placement due to his behaviors. His foster parent, Ms. Debbie, was very concerned because of the certain behaviors. She had a 13 year old daughter in the home. But when she met him there was something about him that really just, she knew she could touch. Now, we're 17 years later and through those 17 years, and certainly through the earlier years as he became an adolescent that they have worked through so many issues, such as behaviors in the home, behaviors at the school, working through his trauma, history, helping him develop positive relationships, involvement in his therapies, his outpatient therapies and treatments, psychotropic medications and he has now graduated high school, but also helping him grow up as an African American male in Baltimore.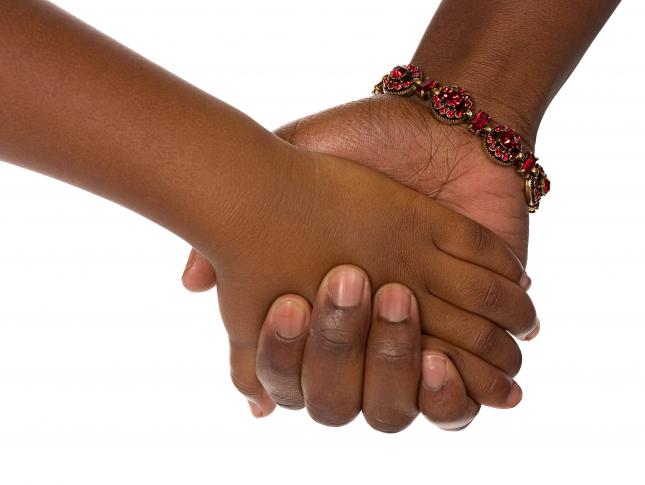 The most inspiring part of the story is when he agreed to do some pre-service training for us. His mom, Ms. Debbie, is a co-trainer and he agreed to coach and train with Debbie and I around trauma and supporting parents understand how to address trauma. He was so inspiring to the parents and really giving real stories and helping them feel empowered to do what Ms. Debbie has done. He continues to do the pre-service with me when he's not busy being a dad and a husband and working full time. I asked Kwanmay , "You know, what had the greatest impact?" and what he said was "Debbie never gave up". His story will continue to inspire me to do the work I do in therapeutic foster care at Kennedy Krieger.
Dr. Jacqueline Stone: Inspiring moments is produced for WYPR by Kennedy Krieger Institute. I am Dr. Jacqueline Stone.