October 20, 2015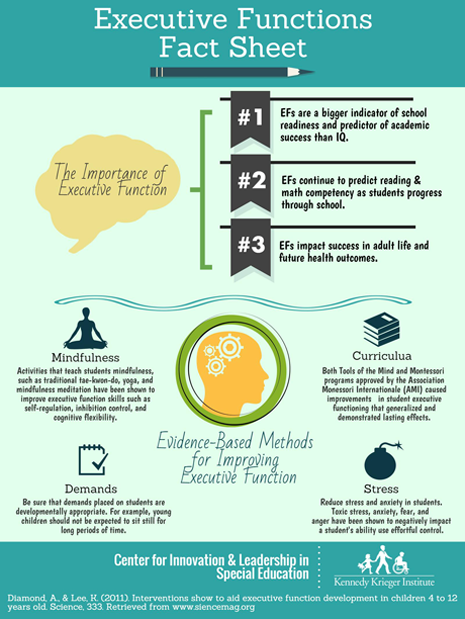 Executive function is a term used to describe a set of skills that allow humans to plan, organize, reason, initiate tasks, and self-regulate.
Executive dysfunction greatly impacts student achievement and can be caused by a developmental or learning disability, or by a mismatch between a student's neurodevelopmental stage and the demands of their environment.
We've created this infographic as a quick reference for educators interested in using knowledge about executive function as a means for improving student outcomes.
Have a topic or question you would like to see addressed in a future Linking Research to Classrooms blog?
Enter your topic /question in our contact form.