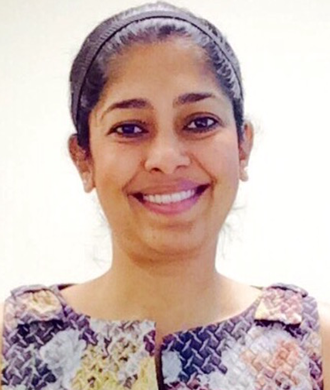 Research Scientist and Director of the Preclinical In-vivo EEG Core, Kennedy Krieger Institute
Kennedy Krieger Institute
400H, 707 N. Broadway
Baltimore, MD 21205
United States
About
Dr. Shilpa Kadam is a research scientist at the Hugo W. Moser Research Institute at Kennedy Krieger. She is an associate professor of neurology at the Kennedy Krieger Institute and Johns Hopkins University School of Medicine. She is also the director of the mouse in-vivo electrophysiology laboratory at the Kennedy Krieger Institute.
Education
Shilpa Kadam completed her medical internship at Sanjeevan General Hospital in Pune, India. After graduation, she trained/worked as a medical officer at the Pune Institute of Neurology in the intensive care and high dependency units. She completed her PhD in Neuroscience in the United States in the field of epilepsy research in the laboratory of Dr. F. E. Dudek (University of Utah School of Medicine), in 2006. She did her post-doctoral fellowship training in the Department of Neurology at the Johns Hopkins University School of Medicine. In 2012, she joined the faculty of the Neurology Department as Assistant Professor.
Affiliations
Research
Dr. Kadam's doctoral research involved the study of epileptogenesis using in vivo ECOG monitoring using telemetry and in vitro slice electrophysiology in a rat model of perinatal hypoxia-ischemia. Using the expertise gained during her pre-doctoral training in the Dudek Laboratory, she established a first of its kind: in-vivo mouse electroencephalogram (EEG) laboratory at the Kennedy Krieger Institute in 2009: with capabilities of recording chronic and continuous video/EMG/EEGs.
Dr. Kadam is interested in investigating mechanisms, underlying epileptogenesis in animal models of developmental disabilities with the goal to test novel therapies. She has successfully characterized a new mouse model of age-dependent, phenobarbital-resistant seizures using the gold-standard of EEG based quantification of acute seizure burdens. Her current research is focused on acute ischemic seizures in neonates and investigating the role of chloride in co-transporters in the evolution of refractoriness following ischemia in the neonatal period.
Another focus in her laboratory has been developing protocols to analyze quantitative EEGs (qEEG) using spectral analysis and correlating them to synchronous behavioral states over circadian cycles using 24h continuous EEGs. She is also involved in collaborative studies investigating the role of MeCP2 in epileptogenesis and activity-dependent glutamate homeostasis in-vivo in models of Rett syndrome and the role of in-utero inflammation in developmental disabilities and epileptogenesis. Dr. Kadam is a current member of the Translational Research Task Force for International League against Epilepsy (ILAE).
Lab Website: Kadam Lab
Related Links
Research Publications
Kadam SD, Dudek FE (2016). Temporal progression of evoked field potentials in neocortical slices after unilateral hypoxia-ischemia in perinatal rats: Correlation with cortical epileptogenesis. Neuroscience. 316, 232-48.
Kang SK, Johnston MV, Kadam SD (2015). Acute TrkB inhibition rescues phenobarbital-resistant seizures in a mouse model of neonatal ischemia. Eur J Neurosci. 42(10), 2792-804.
Kang S, Kadam S (2015). Pre-Clinical Models of Acquired Neonatal Seizures: Differential Effects of Injury on Function of Chloride Co-Transporters. Austin J Cerebrovasc Dis Stroke. 1(6), .
Kang SK, Kadam SD (2015). Neonatal Seizures: Impact on Neurodevelopmental Outcomes. Front Pediatr. 3, 101.
Ammanuel S, Chan WC, Adler DA, Lakshamanan BM, Gupta SS, Ewen JB, Johnston MV, Marcus CL, Naidu S, Kadam SD (2015). Heightened Delta Power during Slow-Wave-Sleep in Patients with Rett Syndrome Associated with Poor Sleep Efficiency. PLoS One. 10(10), e0138113.
Kang SK, Markowitz GJ, Kim ST, Johnston MV, Kadam SD (2015). Age- and sex-dependent susceptibility to phenobarbital-resistant neonatal seizures: role of chloride co-transporters. Front Cell Neurosci. 9, 173.
Adler DA, Ammanuel S, Lei J, Dada T, Borbiev T, Johnston MV, Kadam SD, Burd I (2014). Circadian cycle-dependent EEG biomarkers of pathogenicity in adult mice following prenatal exposure to in utero inflammation. Neuroscience. 275, 305-13.
Rossignol E, Kobow K, Simonato M, Loeb JA, Grisar T, Gilby KL, Vinet J, Kadam SD, Becker AJ (2014). WONOEP appraisal: new genetic approaches to study epilepsy. Epilepsia. 55(8), 1170-86.
Johnston MV, Ammanuel S, O'Driscoll C, Wozniak A, Naidu S, Kadam SD (2014). Twenty-four hour quantitative-EEG and in-vivo glutamate biosensor detects activity and circadian rhythm dependent biomarkers of pathogenesis in Mecp2 null mice. Front Syst Neurosci. 8, 118.
Kang SK, Kim ST, Johnston MV, Kadam SD (2014). Temporal- and Location-Specific Alterations of the GABA Recycling System in Mecp2 KO Mouse Brains. J Cent Nerv Syst Dis. 6, 21-8.