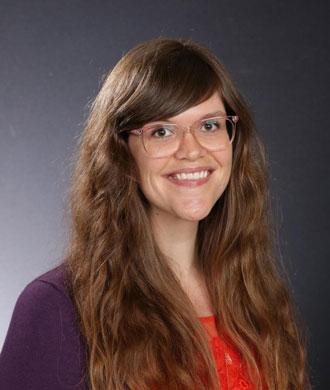 Pediatric Neuropsychology Postdoctoral Fellow, Department of Neuropsychology
Kennedy Krieger Institute
1750 E. Fairmount Avenue
Baltimore, MD 21231
United States
About
Dr. Morgan Engelmann is currently a post doctoral fellow in Child and Adolescent Clinical Psychology at Kennedy Krieger Institute/Johns Hopkins University School of Medicine.
Education
Dr. Engelmann received her bachelor's degree in Music Performance at the University of Nebraska, Lincoln. She received her master's and doctoral degrees in School Psychology at the University of Texas, Austin. Dr. Engelmann completed her APA-accredited internship in pediatric neuropsychology at Children's Hospital of Michigan in Detroit.
Research
Dr. Engelmann's research interests include neuropsychological measurement of reading comprehension processes, enhanced models of care including integrated behavioral health and community-based consultation, and differential diagnosis of neurodevelopmental disorders. She has also completed two years of HRSA-funded interdisciplinary training in identification and treatment of substance-use disorders. During fellowship, Dr. Engelmann is excited to experience a variety of clinical models while working with complex medical populations and providing family-centered care.
Related Links