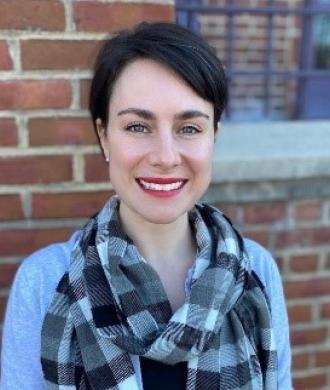 Child and Adolescent Clinical Psychology Postdoctoral Fellow, Department of Neuropsychology
Kennedy Krieger Institute
1750 E. Fairmount Avenue
Baltimore, MD 21231
United States
About
Dr. Grai Bluez is a first-year clinical psychology postdoctoral fellow in Kennedy Krieger Institute's Department of Neuropsychology. She helps children, adolescents and their families address a variety of presenting concerns by providing psychological evaluations in the Executive Functioning Clinic and Targeted Assessment Clinic, and psychotherapy through Kennedy Krieger Institute's Psychiatric Mental Health Program. As a former school psychologist, Dr. Bluez has experience evaluating and advocating for students with educational disabilities. She remains committed to clinical practices that support equitable access to education and health care.
Education
Dr. Bluez earned a B.A. in psychology from Albertus Magnus College and a M.A. in psychology from Boston University. She then worked for two years as a research coordinator with the Schizophrenia Neuropsychopharmacology Research Group (SNRGY) at Yale University, where she became passionate about equitable access to mental health care and developed an interest in sleep research. In pursuit of these interests, Dr. Bluez went on to earn a Ph.D. in school psychology at the University of Arizona, with a dissertation that explored the impact of sleep fragmentation on executive functioning for youth with T1DM. She completed her pre-doctoral internship in clinical psychology with Rochester Institute of Technology's (RIT) Priority Behavioral Health & Clinical Psychology Internship Program, where her clinical work focused on differential diagnostic evaluations and evidence-based psychotherapy for children in a residential treatment setting.
Research
Dr. Bluez was introduced to clinical research as a study coordinator in the Schizophrenia Neuropsychopharmacology Research Group (SNRGY), a position that fostered her interests in sleep and neuropsychological functioning. Her dissertation explored sleep fragmentation and executive functioning in youth with T1DM. Dr. Bluez continues to be interested in how sleep architecture effects cognitive functioning and clinical symptom presentation in neurodevelopmental disorders.