E. Mark
Mahone
,
PhD, ABPP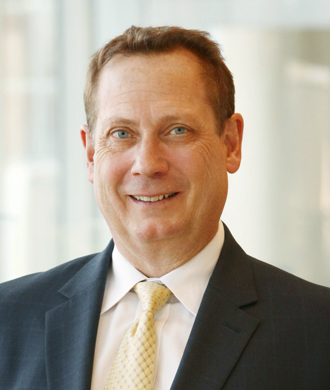 Vice President for Neuropsychology and Related Services, Director - Department of Neuropsychology, Director - Intellectual & Developmental Disabilities Research Center
Kennedy Krieger Institute
1750 E. Fairmount Avenue
Baltimore, MD 21231
United States
About
Dr. Mark Mahone is a child neuropsychologist, research scientist, and the director of the Department of Neuropsychology at the Kennedy Krieger Institute. He is also professor of psychiatry and behavioral sciences at the Johns Hopkins University School of Medicine and is on the core faculty in psychology for the Maternal and Child Health Bureau (MCHB) Leadership Education Excellence in Caring for Children with Neurodevelopmental and Related Disabilities (LEND) Program and director of the Intellectual and Developmental Disabilities Research Center (IDDRC).
Education
Dr. Mahone received his PhD from the State University of New York at Albany in 1990, and completed an APA-accredited internship in clinical psychology at the National Naval Medical Center in Bethesda, Maryland in 1991. After receiving his doctorate, Dr. Mahone completed a post-doctoral fellowship in pediatric neuropsychology at Boston Children's Hospital/Harvard Medical School Department of Psychiatry in 1993. Dr. Mahone a licensed psychologist in Maryland, and is board-certified in clinical neuropsychology by the American Board of Professional Psychology, with subspecialty certification in pediatric neuropsychology. He is the immediate past-president of the American Academy of Clinical Neuropsychology, is an editorial board member for five journals, including: Child Neuropsychology, Assessment, Developmental Neuropsychology, Archives of Clinical Neuropsychology, and The Clinical Neuropsychologist, and is Associate Editor for The Journal of the International Neuropsychological Society.
Research
Dr. Mahone's research focuses on brain-behavior relationships in children with neurodevelopmental disorders as well as the development and validation (using neurobehavioral assessment and neuroimaging) of assessment methods to better characterize neurobehavioral development (and ultimately biomarkers) of these disorders. His work has included research in children with Attention-deficit/Hyperactivity Disorder (ADHD), movement disorders, learning disabilities, spina bifida, childhood cancer, and sleep disorders.
He is currently Principal Investigator of research grant (1R01 HD068425, "Development of ADHD in Preschool Children: Neuroimaging and Behavioral Correlates"), which uses brain mapping and neurobehavioral assessment to characterize the development of preschool children identified as at risk for ADHD. He is also the Principal Investigator for an intervention project entitled "Improving Equity in Access and Opportunity for Students with Disabilities", funded by the Maryland State Department of Education, which aims to impact the special education achievement gap by increasing school capacity to use evidence-based practices when planning for and addressing student behavior
Research Studies
Children, Ages 4-5 Years, With or Without ADHD
Parents of Children who Have Been Diagnosed with ADHD
Related Links
Elsevier Fingerprint Engine Profile for E. Mark Mahone
Research Publications
Jacobson LA, Schneider H, Mahone EM (2017). Preschool Inhibitory Control Predicts ADHD Group Status and Inhibitory Weakness in School. Arch Clin Neuropsychol. , .
Frijters JC, Tsujimoto KC, Boada R, Gottwald S, Hill D, Jacobson LA, Lovett MW, Mahone EM, Willcutt EG, Wolf M, Bosson-Heenan J, Gruen JR (2000). Reading-Related Causal Attributions for Success and Failure: Dynamic Links With Reading Skill. Read Res Q. 53(1), 127-148.