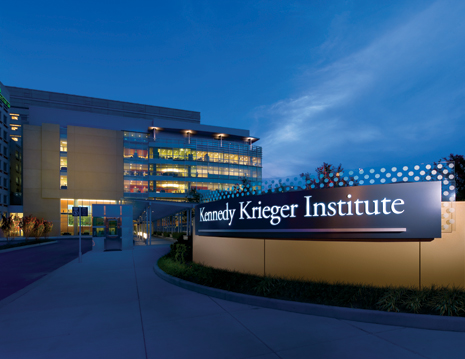 Patients seen at Kennedy Krieger Institute have access to care and treatment that is unparalleled:
Our clinical staff have specialized training and the highest levels of certification in brain injury across all levels.
The Kennedy Krieger experience is one that is marked by our interdisciplinary approach in all settings.
Kennedy Krieger has an unequaled continuum of care from inpatient through outpatient settings.
With our strong commitment to full participation in the community, we ensure that each child obtains the individualized supports needed to function as fully as possible across all settings, with a particular emphasis on developing an appropriate school program.
Our nationally-known training programs provide a culture of excellence that promotes cutting-edge treatments to enhance patient outcomes, safety, and quality of care.