The Animal-Assisted Therapy Program at Kennedy Krieger Institute incorporates dogs in therapy sessions with the goal of improving patients' social, emotional, physical and/or cognitive functioning. Dogs can be used during therapy for both motivational and educational purposes.
Who We Serve:
 Animal-assisted therapy is offered through the following various programs at Kennedy Krieger: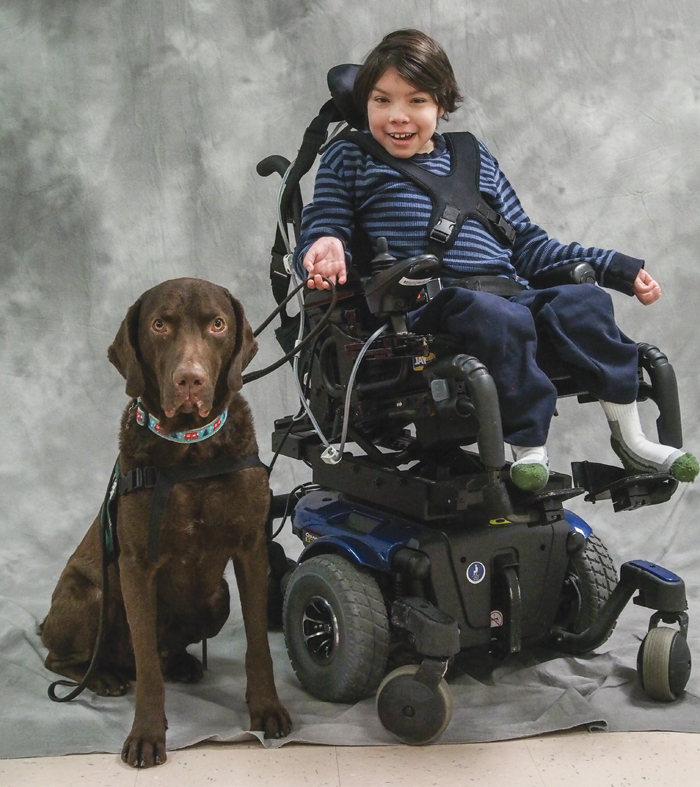 Consideration for participation in animal-assisted therapy is based on many factors, including participants' allergies, fears, preferences and treatment goals, and the Institute's infection control guidelines and regulations.
Before a patient may participate in animal-assisted therapy, the patient's caregivers and medical and treatment team members must consent to the patient's participation.
Our Program: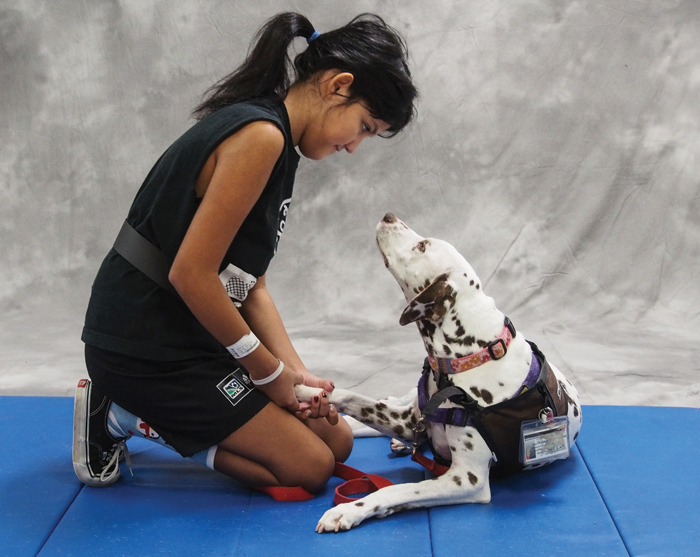 The Animal-Assisted Therapy Program provides opportunities for patients to interact with dogs during traditional therapies— including behavioral, occupational, physical, psychological, recreational and speech therapies—to work toward meeting therapy goals and improving overall functional abilities.
The dogs used in this program are screened, trained and certified by nationally accredited organizations and will always be accompanied by a trained animal facilitator, who will help facilitate interaction and play between the patient, therapist and dog.