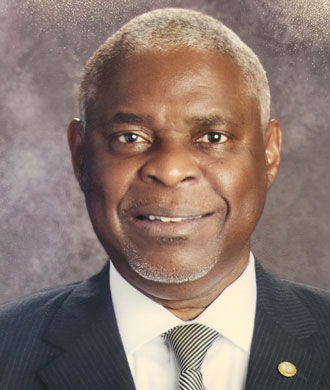 "I am one of those people who can remember all their elementary school teachers and what they taught," says Dr. Arthur Hill, Assistant Vice President for Special Education at Kennedy Krieger.
Dr. Hill counts his parents among his heroes for the ways they continued their education and became lifelong learners, and he hopes to inspire his students and younger family members by setting a good example for them. "Demonstrate what you expect from others," he says.
His advice is also a step in solving the problem that occupies his mind the most: ending racial and other societal divisions. "If everybody does something toward this goal, the world will be a better place," he says.
In celebration of #BlackHistoryMonth, we recognize Dr. Hill for the kindness and wisdom he shares with our students, families, and staff. Here's to all the teachers helping the next generation become lifelong learners.