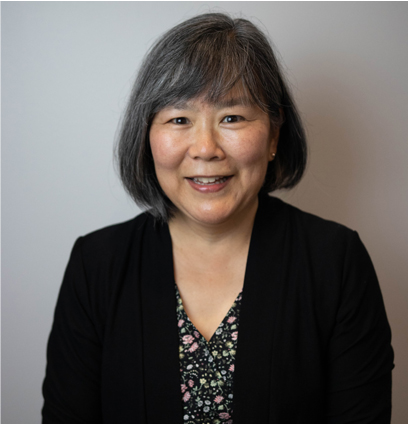 Dr. Miya Asato is the Arnold J. Capute, MD, MPH Endowed Professor in Neurodevelopmental Disabilities. a pediatric neurologist and the vice president of training at Kennedy Krieger Institute. She is professor of neurology and pediatrics at the Johns Hopkins University School of Medicine (PAR).
Area of Specialty: Dr. Asato also directs the nationally recognized Maternal and Child Health Leadership Education in Neurodevelopmental and Other Related Disabilities Program (LEND), which provides graduate level, interdisciplinary training to clinicians with a focus on neurodevelopmental disabilities.
Background: She joined the Institute from the University of Pittsburgh School of Medicine's Department of Pediatrics, where she was the director of their Leadership Education in Neurodevelopmental Disabilities program and served as program director for the neurodevelopmental disabilities residency and was the associate director of the pediatric neurology residency at UPMC Children's Hospital of Pittsburgh. She was also a professor of pediatrics and clinical and translational science at the school.
Dr. Asato completed her undergraduate education at Tufts University in Boston, before receiving a pre-medical certificate from Goucher College in Towson, MD and her medical degree from Jefferson Medical College in Philadelphia. She completed residency in pediatrics and a fellowship in child neurology at Children's Hospital of Pittsburgh, and a clinical research fellowship at the Western Psychiatric Institute and Clinic.
Dr. Asato was awarded The Arnold J. Capute, M.D., M.P.H., Endowed Professorship in Developmental Disabilities in July 2022. The inaugural recipient was Arnold J. Capute, MD, MPH, in 1997, followed by Bruce K. Shapiro, MD (2004), Kennedy Krieger's long-time director of neurodevelopmental disabilities fellowship training program.  We are grateful to the Kennedy Fellows Association for their support of this position.