Virtual Support Services are person-centered, delivered through an online platform that provides services to support transitioning youth and adults with disabilities obtain and maintain meaningful employment and community engagement.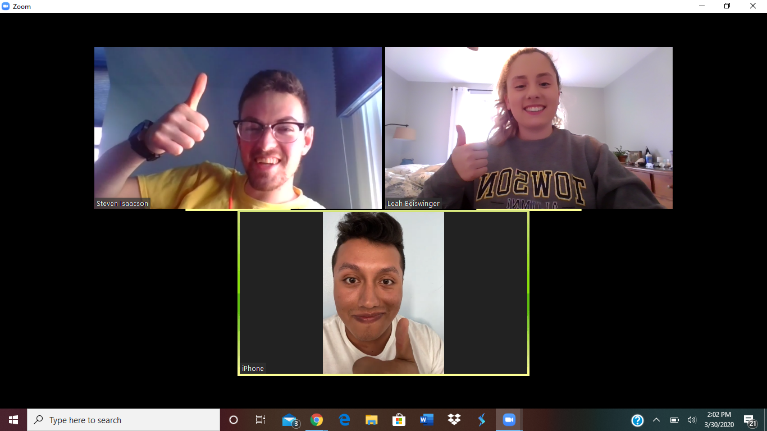 Virtual Support Services are interactive sessions, designed to support an individual achieve personal goals related to independent living, job development, community engagement, health and wellness, problem-solving, and communication skills. Individuals are paired with one of our qualified and trained Employment Training Specialist or Community Development Specialist. Apply Today!
**At this time virtual support services are Private-Pay only
You should apply if:
You are 18 and older

You are an individual who identifies with a disability

You are seeking employment supports to obtain employment

You are seeking strategies for community engagement

You are seeking opportunities to enhance your social and communication skills
Application Process:
Complete the Meaningful Community Services

Virtual Support Services Application.

Our Intake Specialist will contact you once your application is complete to set-up a virtual interview

Additional assessments will be required

A determination will be met if Meaningful Community Services can meet your needs

If you are determined eligible, you will receive a welcome letter

One of our team members will reach out to schedule your first session
You do not need to be a resident of Maryland to receive these services.
Contact Us:
Alex Hauserman, Intake Specialist, at Hauserman@KennedyKrieger.org
Stacey Herman, Director Post-Secondary Services, at Hermanst@KennedyKrieger.org
Provider Technical Assistance Package:
CORE Foundations at Kennedy Krieger Institute has designed Getting Started: Virtual Support Services for a person-centered, innovative, and interactive approach to meaningful day services through a virtual platform. 
We are offering a one-hour training to providers, on-going technical assistance, and opportunities to observe virtual sessions in action.
Our package includes schedule templates, activity resource guides, and designed session activities. We also offer additional trainings related to virtual platforms, and preparing and planning for virtual sessions. Providers across the state provide a variety of programs and are a variety of sizes. We will support you with your provider needs!
Interested in learning more? Contact
Stacey Herman, Director CORE Foundations at Kennedy Krieger Institute, at
Hermanst@KennedyKrieger.org